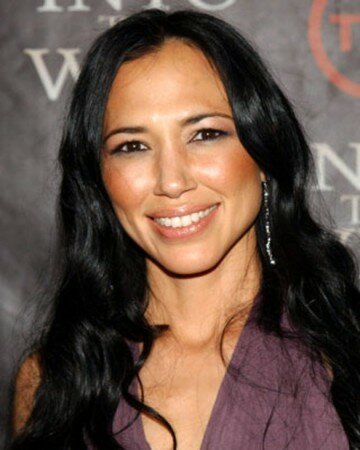 Irene Bedard, as Indian Jenny
Who was it that said a movie only needs three good scenes?
Paul Newman experimented with that formula in 1970 by making a film with only one. In Sometimes A Great Notion, Richard Jaeckel played the trusting, loyal Joe Ben who drowns as his cousin Hank tries and fails to keep him alive. Jaeckel was Oscar nominated for a performance which culminates in that one scene, but what happened to the rest of Kesey's masterful epic?
Where are the other two good scenes?
I am guessing they landed on the cutting room floor when actor-producer-director Paul Newman jettisoned the novel's main plot. A second try at adapting Kesey's sprawling masterpiece, using the multi episode format available in the television mini series, could restore the "since you slept with my mother, I am going to sleep with your wife" plot line which is central to the book.
So invested am I in the belief that Sometimes A Great Notion would make an excellent mini series that I have gone to the trouble of assembling a dream cast.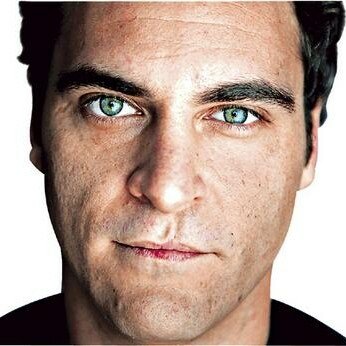 Joaquin Phoenix, as Hank Stamper
It is clear that Hank Stamper would best be played by Joaquin Phoenix. Joaquin matches Kesey's description of Hank, down to the curly hair, muscular build and flashing green eyes. Hank has a high intelligence, a volatile temper and a secret which he keeps from everyone, including his wife, and including himself.

Greta Gerwig, as Myra Stamper
Myra, Henry Stamper's second wife, seduced her stepson Hank on his sixteenth birthday, and slept with him throughout his high school years. She treats Hank as her lover even after she returns to the East Coast to raise Lee, Hank's half brother, in privilege. When Myra, isolated by her transgression, commits suicide, Lee drops out of graduate school to take revenge. He goes West to seduce Hank's wife, and ruin his life. However when he meets Viv Stamper, he falls instantly, genuinely, in love. But he still makes sure Hank witnesses him in bed with Viv just as he, Lee, as a child, had witnessed Hank in bed with Myra. Viv leaves Hank, but Lee remains behind. Alone in the bus station, waiting to get out of town, Viv sees a photo of young Myra, who she closely resembles. Viv understands for the first time that she was always, to Hank, only a substitute.
That's the plot of Sometimes A Great Notion. There's logging, the union, bar fights, prostitutes, and death. But the real story is three generations of sexual obsession.
The Stamper family is driven by ghosts. They are possessed by them, in bondage to them. Monstrous in their strength, their hatred and their self definition, they are shadow people in thrall to the past. The community, not incorrectly, perceives them as a threat. Lee, who was raised elsewhere, returns intending to destroy his family but instead joins them. Viv, who married into the family, and had no idea of leaving, escapes. There is no room for women in the world of the Stamper family. Kesey knew this about Viv, and described her in his notes as "just an ordinary girl, caught up in a family plot".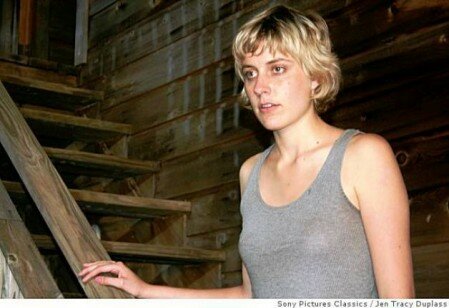 Greta Gerwig, as Viv Stamper
Greta Gerwig has the range to play the dual roles of exotic, neurotic, sex abusing Myra Stamper, and the normal, 'ordinary girl' Viv Stamper. She has the power to play both. As Kesey wrote: "Viv is a pawn in a game, a long ago game".
Then there's Lee.
In Kesey's notes for the novel he writes: "Hank the fighter, the winner. Lee the pacifist, the loser.
When Kesey wrote Sometimes A Great Notion, jocks were winners. Much of the plot concerns the courage the lanky, underdeveloped Lee must summon to continue seducing the wife of his violent, physically powerful half brother. The better Lee knows Hank, the more he realizes how dangerous his plan is.
How to cast this role?
The most important qualities Lee must have are a physical resemblance to Hank Stamper/Joaquin Phoenix, and the ability to transform from child to adult. He must be, as all Stampers are, convincingly, and passionately self deluded.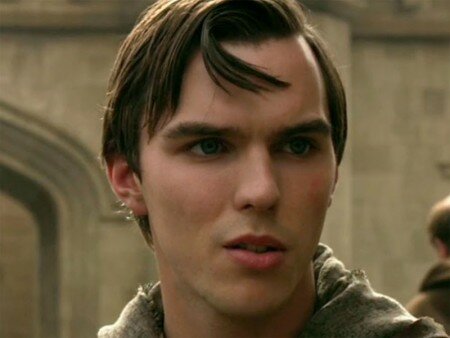 Nicholas Hoult, as Lee Stamper
When Lee chooses to remain behind with Hank, the brother he both loves and hates, we understand he has chosen death. He had his chance at life. Viv=vitality=life. As Viv watches the two men struggle to bring the logs down the river from the window of her Greyhound bus out of town, she is Ishmael escaping the unholy vortex of Moby Dick. Kesey's understanding of Viv as a whole person, not a plot device, is entirely, but entirely, absent from the 1970 film adaptation of Sometimes A Great Notion.
So many other wonderful character parts! Ancient patriarch Henry Stamper should be played by an actor who is old, old, old enough to be a grinning defiant skeleton. Death in a hardhat. Terrifying! That's the way Kesey wrote him. Then there's obsequious undertaker Boney Stokes, apoplectic union man Floyd Evenwrite, ice cold bureaucrat Jonathan Draeger, and hard living, mud flat dwelling, fortune telling Indian Jenny, who spends her entire life in love with her memory of the handsome green-eyed logger, Henry Stamper, who alone among all his peers refused to patronize her services. Kesey wrote an entire world.
One appreciative reader: We have here all you could ever want to know about felling trees, bear hunting, the life and language of a small-town bar, juvenile delinquents in small-town America, music of the 50s and 60s, shamans, Indians, evangelists, Captain Marvel, small-town justice, union organizing, revenge, old age, dying, death.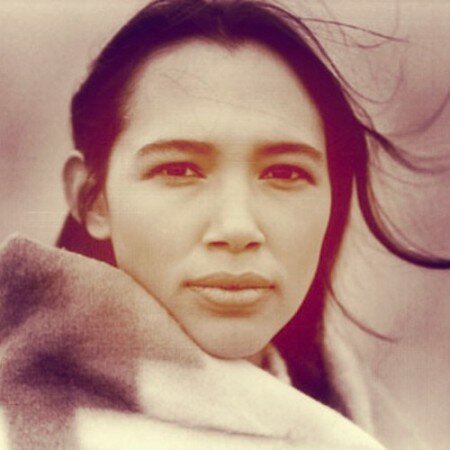 Irene Bedard, as Indian Jenny
Restoring Indian Jenny to the plot would make an honest miniseries out of a Sometimes A Great Notion, and communicate both the novel's social and psychological complexity, and its epic sweep. I propose Irene Bedard to play the beautiful small town prostitute who falls in love with the young logger Henry Stamper, and whose thwarted union with him provides the narrative engine for the rest of the plot.
It is because of Henry's unexpressed love for Indian Jenny that he marries socialite Myra, who has Indian Jenny's long black hair. It is because of Henry's son Hank's incompletely expressed, semi-incestuous love for Myra that he marries Viv, who has Myra's face. I calculate it would take five to six one hour episodes to do justice to this multi generational chain of human frailty masquerading as strength.
I have done the casting.
Who will make Sometimes A Great Notion: The Mini Series?