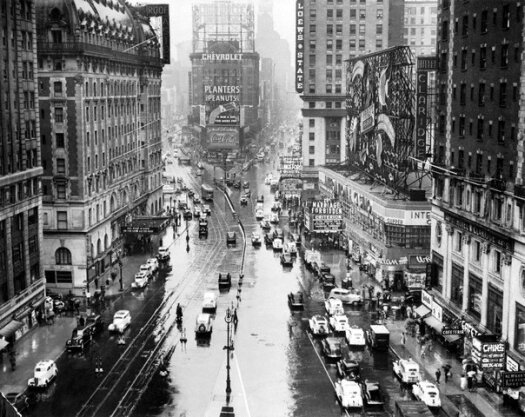 Portland has never been as remote – geographically, socially and spiritually – from the rest of the country, as it would like to believe.
In 1923, a young Ernest Haycox was living in Greenwich Village, writing his first western.
In 1923, a young George Olsen was appearing on Broadway in Kid Boots, with Eddie Cantor.
In 1923, a young Mayo Methot was appearing The Song & Dance Man on Broadway, opposite George M. Cohan.
In 1923, a young Lee Morse was startling audiences with her deep bluesy voice in the Artists & Models, a musical review on Broadway.
In 1923, a young Mark Rothko moved to the Upper West Side to study painting, after being upstaged in a Portland acting class by the future King of Hollywood.
I have no idea if Mark Rothko liked jazz.
If he did, whenever he felt homesick he could have taken a quick stroll down Broadway to see his fellow Portlanders George Olsen, Lee Morse, and Meyo Methot performing onstage.