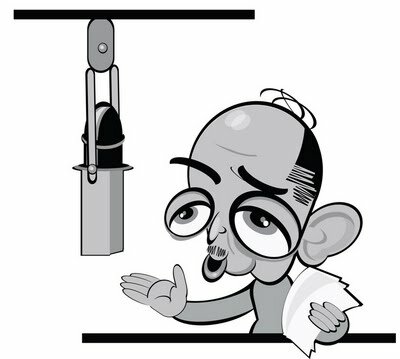 Caricature by Martinus Van Tee
Myth #1. Mel Blanc graduated from Lincoln High School in Portland, Oregon.
False! Lincoln High School has no record that Melvin Jerome Blanc ever graduated. He did attend.
Myth #2. Mel Blanc moved to Los Angeles in order to become a voice artist.
False! Mel Blanc already was a voice artist when he arrived in Los Angeles. His first professional gig was here in Portland, on KGW radio, in 1927.
Myth #3. Bugs Bunny, Daffy Duck, and Porky Pig formed the center of Mel Blanc's professional universe.
False! Mel Blanc's first love was radio, and he worked steadily in radio throughout his entire life.
Myth #4. Mel Blanc's phenomenal talent was a freak of nature.
False! Mel Blanc worked hard to develop his talent. He conducted two parallel careers in Portland from 1927 to 1935: he was both a musician and a radio performer. As a musician, he had front row seats (in the orchestra pit) to study the comic delivery of the nation's top vaudeville comics, a group which included Jack Benny, with whom he would eventually work. As a radio performer, he spent 6 years on a nationally syndicated one hour weekly show at Portland's KGW, and two years on his own daily one hour show – which he wrote, produced, and starred in – on Portland's KEX. He was eight years into a show business career when he moved to Los Angeles.
Myth #5. Matt Groening, Oregon's other animation supernova (who did graduate from Lincoln High School), idolizes Mel Blanc.
Not sure! Matt Groening has gone on record stating that Bill Plympton is God.
Here's Mel Blanc himself, in a clip introduced by Dennis Nyback. Mel appears at 2:55.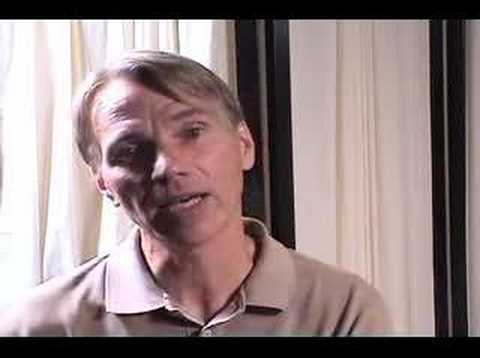 This post brought to you by the Oregon Cartoon Institute in honor of Bugs Bunny's 70th birthday.