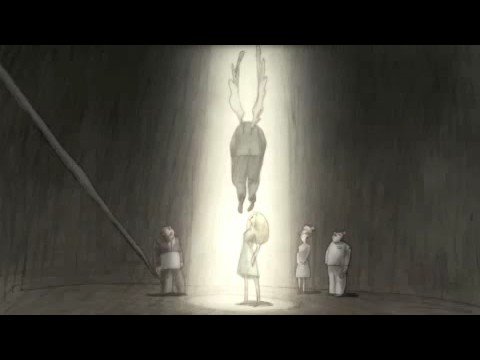 There is something very unique about the nature and climate of the Willamette Valley; where many days a blend of fog and mist will roll down the Cascades like a silent avalanche, and when it mixed among the ancient tall evergreens it felt like being lost in a fairy tale world where anything was possible. Bill Plympton
An art house filmmaker is without honor in his own country, except in Portland on July 16 when Bill Plympton appears at the Clinton Street Theater. Now you can learn more about Oregon's most underrated director, because Bill Plympton has put everything you ever wanted to know about him into one convenient coffeetable book.
The sumptuous visual abundance of Independently Animated: Bill Plympton, The Life and Art of the King of Indie Animation perfectly captures the generous spirit of its author.

So here's a great opportunity to see a cinematic masterpiece on the big screen, plus meet the director who has just become a author. Plympton is in top form in Idiots and Angels, a fact which was not lost on film critics, and on film festival audiences, around the world.
Come hear Bill speak at the Clinton, and I'll bet you ten to one he will sign your copy of Independently Animated.