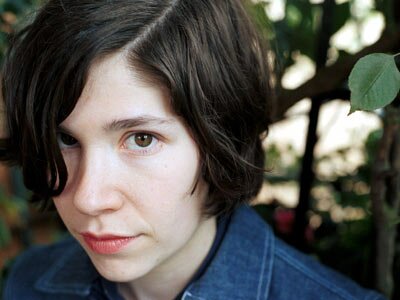 Its hard out there for most retired rockers, even for Carrie Brownstein, who spent her years post-Sleater-Kinney reinventing herself as a writer-actor-producer. Not that she had to build her new career from the ground up : Carrie's greatest gift has been an ability to lose herself in performance.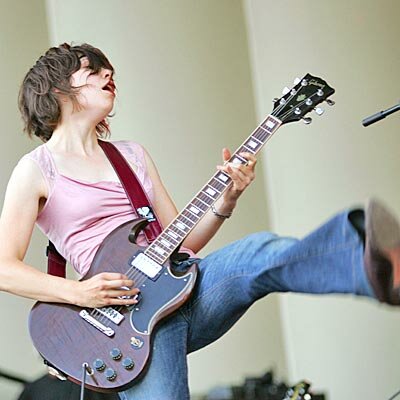 And she brought this with her to Thunderant, her webseries with Fred Armisen.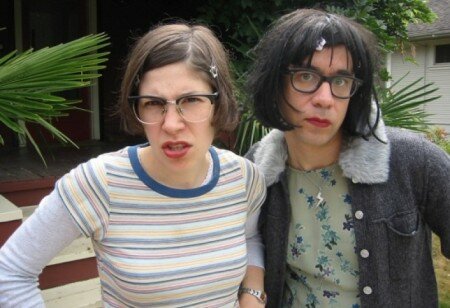 But Carrie's considerable talent is not solely responsible for her success tonight, as Portlandia premieres on national television. Art takes strength. An independent filmmaker has to have the heart of an Alaskan sled dog and the stamina of a long distance runner. You have to see what no one else can see and believe it can happen. How is this ability nurtured?
Miranda July had the idea that the reason there were no women filmmakers was that there were no women filmmakers. No role models, no company, no mentors = no women in film. Carrie arrived in Portland just as Miranda was getting her anti-isolation Miss Movieola project off the ground.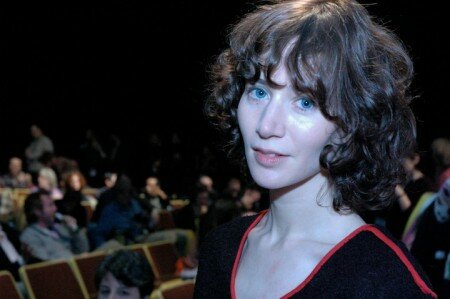 Ten years later, writer-director Miranda is at Sundance with her second feature film, and writer-actor Carrie is on national television. Perhaps Miranda was onto something.
.
When Miranda directed Carrie in Sleater-Kinney's
Get Up
music video in 1999, she chose Vanessa Renwick as DP. During the intervening years, while Miranda moved to LA to begin making feature length narrative films, and Carrie briefly relocated to New York to write, Portland remained Vanessa's home base, even as her work traveled around the world. A prolific cinematic Wild Child, Vanessa never showed any interest in narrative feature films or television.
.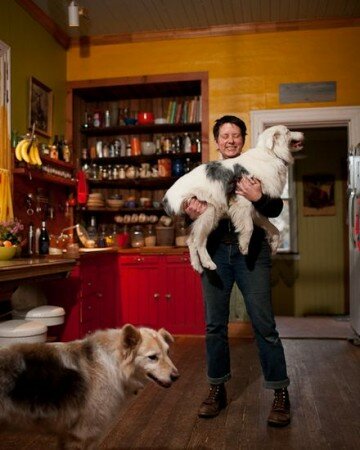 The third member of Carrie Brownstein's Cinematic Sisterhood of Portland Peers, Marne Lucas, made a prizewinning film her first time out and then placed her full attention on still photography.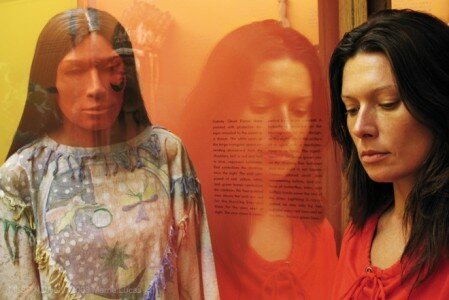 That's Marne in a self portrait taken at the Hall of Northwest Coast Indians at the American Museum of Natural History in New York, where she now lives. I believe Marne, retired from indie filmmaking by the time Carrie arrived in Portland, still counts as a member of her support team because of her legendary skepticism when it comes to the fanfare of success, and her disciplined focus on creating new work.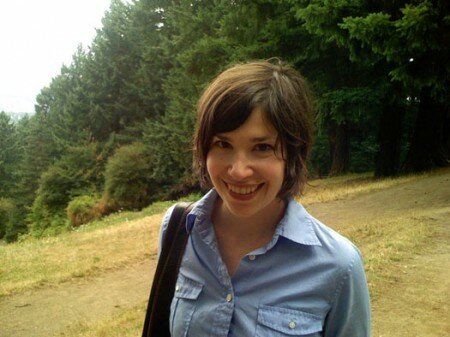 Miranda July, Vanessa Renwick and Marne Lucas are three Portland contemporaries Carrie Brownstein witnessed up close and personal, staying the course, exploring their gifts as artists. I'll save for another post the longer history, and deeper roots, of women in film in Portland.
We'll let Carrie play us off…..