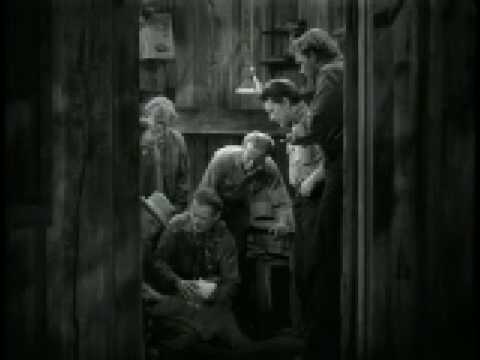 Bob Steele was born Robert Bradbury in 1907 in a trunk somewhere in Portland, Oregon. His dad directed B Westerns, starting in the silent era and continuing past it. Bob was in front of a camera as soon as he was old enough to take direction.
Its a toss up whether he is more famous for his performance as Curley in Of Mice And Men ( seen here mixing it up with Lon Chaney's Lenny) or for his performance as Lash Canino in Howard Hawks' The Big Sleep (1946).
I hereby claim Of Mice And Men as an Oregon film, on the basis of the contribution of Oregonian Bob Steele.