Now that Portland is home to two directors (Gus Van Sant, Todd Haynes) who have dabbled in television, and one producer (David Cress) who is making a cable television series, why not plunder Oregon's literary backlist for a mini series?
Four candidates: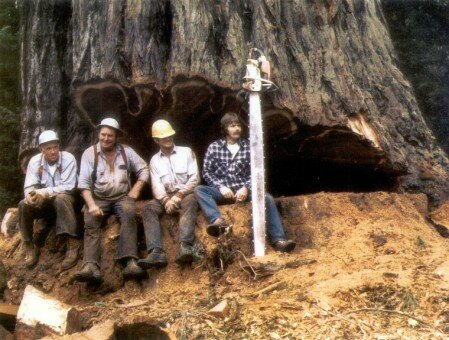 1. Ken Kesey's Sometimes A Great Notion.
Paul Newman's 1971 adaptation leaves everything out! The expanded running time of a mini series would leave room to put it all back in.
Bruce Barcott, the Seattle author of the 1994 literary anthology Northwest Passages, says, "'Sometimes a Great Notion has Shakespearean themes played out against a raw, burly Oregon backdrop. Still the heavyweight champion of Northwest novels. Huge, bold, sprawling, brilliant. Unrivaled, unchallenged, unsurpassed."
Unsurpassed.
What is needed:
A DIRECTOR who wants to explore the Shakespearean complexity of Kesey's characters, including those – like the prostitute Indian Jenny – who were omitted from the 1971 film;
A PRODUCER who loves location shooting in Oregon's coastal rain forests;
A SCREENWRITER who can see past the stylistic brilliance of Kesey's prose into the heart of darkness that is Hank Stamper.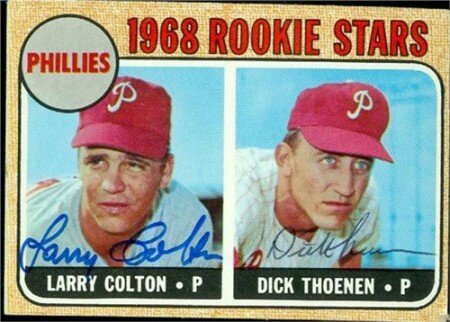 2. Larry Colton's Goat Brothers
Larry Colton records what it was like to be alive before, during and after the sexual revolution, research which was furthered by his stint as a star athlete.
He took as the rest of his core sample the lives of four of his fellow Phi Alpha Kappa fraternity members, the Goat Brothers. One reviewer writes: Between them, from college to middle age, these four Goats left behind eight marriages and eleven other major relationships, plus ten children and at least four abortions. Sometimes they ran, sometimes they were pushed; the details hardly matter, because their failure in relationship was comprehensive, and at its heart almost always the same. The men just couldn't give what the women wanted and needed; indeed, they could hardly grasp what it was.
This is not a four part mini series. It is an eight to twelve part mini series. Our country's version of Downton Abbey.
What is needed:
A DIRECTOR who loves actors ( there will be ALOT of them);
A PRODUCER who has the good sense to avoid/distrust nostalgia, as Colton did;
A SCREENWRITER who understands the size of Colton's vision, but keeps his truthful Bruegelian specificity.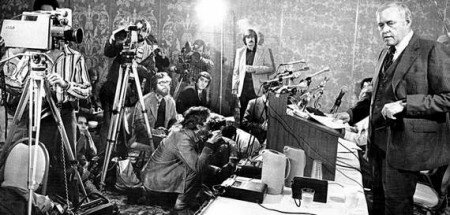 3. Brent Walth's Fire At Eden's Gate: Tom McCall and the Oregon Story
You know the shot in Mission Impossible where Tom Cruise has to out run a tidal wave/sandstorm/firestorm/earthquake/end of the world as we know it? Underneath Oregon's calm exterior you'll find plenty of people making a mad dash for happiness, trying to outrun a wall of disaster.
Tom McCall grew up with one foot in Dreamwold, his grandfather's lavish estate in Massachusetts, and one foot on his parents' Crooked River ranch in Oregon. Initially aimless as a young man, he became a two term governor who laid the foundation of the Oregon we see today.
That's the official story. Brent Walth takes a closer look. Tom McCall's maternal grandfather, one of the richest men in the country, gambled in the big betting parlor called Wall Street and died penniless. Tom McCall's paternal grandfather was a respected Massachusetts governor turned congressman. Between these two family poles, great success and great failure, McCall steered his ship. He had two sons and named the second after the congressman. It was Sam McCall III's hopeless drug addiction which prevented Tom McCall from running for congress himself, cutting short a career many believe would have taken him all the way to the White House.
What is needed:
A DIRECTOR who wants to work in tragedy;
A PRODUCER who will sidestep hagiography;
A SCREENWRITER who can fall in love with a character who governed an entire state while he himself was in the grips of a gambling addiction so strong his wife only allowed him to carry one five dollar bill per day.

4. John Varley's Gaean Trilogy: Titan, Wizard, Demon
Space travelers land where no man has gone before and are pushed by chaotic life threatening events to emotional extremes. Pretty standard stuff, unless it is done by a genius. John Varley was living in Eugene which he wrote these three award winning novels.
Varley's characters include Robin the Nine Fingered, a young woman raised to believe that sex with a man will kill her, and Chris Major, a young man who occasionally blacks out and has sex with anyone and anything he can lay his hands on. Titan, the planet on which they land, is ruled by a divinity who is a) all powerful and b) insane.
What is needed:
A CGI DIRECTOR who can stay grounded in story;
A PRODUCER who is not thrown by X rated action adventure source material;
An ANIMATION STUDIO looking to make film history.
There you go, next generation of Oregon filmmakers. You're welcome!