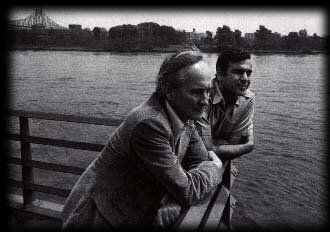 Five year old James Francis Ivory moved to Oregon in 1933. His father owned a mill in Klamath Falls, and took his son on business trips to Los Angeles where James saw immense sets being built with his father's lumber on movie studio back lots. He prepared for a career in movies by studying architecture and art at the University of Oregon, graduating in 1950.
Drafted in 1953, he served in the Seventh Army Special Services, booking entertainment for troops overseas. He received a Masters Degree from University of Southern California in Cinematography in 1957. While in school he wrote, shot, directed, edited and produced a documentary film, Venice: Theme and Variations which was selected by the New York Times as one the ten best non-theatrical films of 1957.
In 1961 he met Ismail Merchant, who, completely disregarding James Ivory's inexperience directing actors, immediately began raising money for their first feature film together.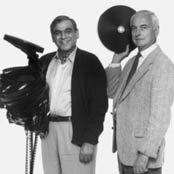 The rest is history. James Ivory and Ismail Merchant remained partners, going down in film history as the longest lasting film collaboration in the world.