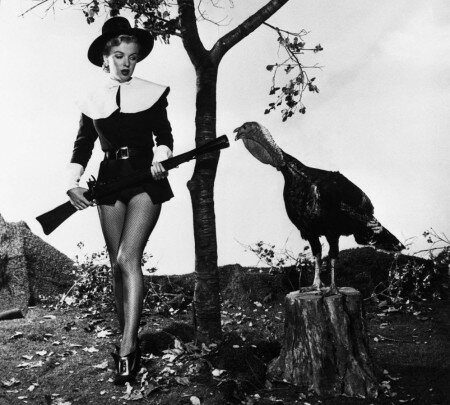 The New York Times has published, in Marilyn Monroe's own handwriting, her recipe for stuffing. Unbuckle your belts! It uses French bread, sausage, dried herbs, two hard boiled eggs and lots of raisins. Sounds disgusting but the Times intrepid food writer reports that it is divine.
The writer theorizes that Marilyn was recording a dish tasted at the home of her DiMaggio inlaws. We don't know if she ever made it. All we know for sure is that for at least the several minutes it took for her to copy it down, this is a dish she wanted to make.
Was Marilyn a big fan of stuffing? During her lean years, when she was trying to break into the movies and her figure was her calling card, she stayed slim by eating steak tartare. During this period of time she also lifted weights, and jogged.
But the young starlet chapter of her life is getting ahead of the story I want to tell. The Oregon connection I'm focusing on happened before she met Joe DiMaggio, before the steak tartare, before she was even Marilyn Monroe.
It happened in 1945, when her full name was Norma Jean Baker Dougherty. She was 19 years old. Her husband was overseas in the Merchant Marine, and she was working as a model in Los Angeles. That summer she took a job which required her to travel with the photographer to Washington State. They stopped for pictures on Mt. Hood.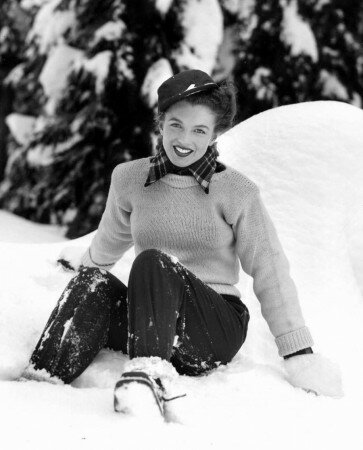 Either before the shoot or after it, I don't know which, they drove into Portland so Norma Jean could visit her mother, Gladys Pearl Monroe Baker.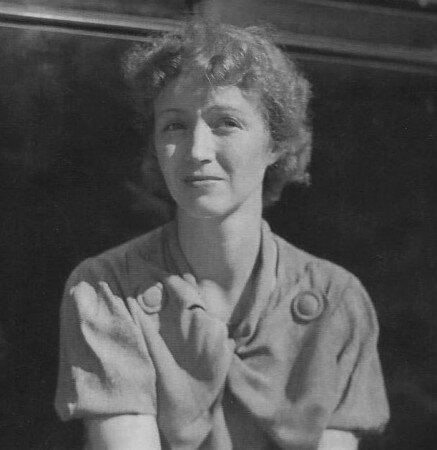 Gladys Baker had just moved in with her Portland aunt, Dora Hogan Graham. Dora had agreed to spend a year supervising Gladys' transition to independence after nine years in California's mental health care system. Norma Jean, excited by the prospect of her mother's restored health, was hoping to catch up on lost time.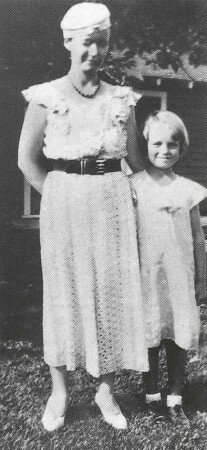 Q: What kind of mother was Gladys Baker?
A: Gladys Baker early on recognized that her mental illness meant that Norma Jean needed to be cared for by others. She selected professional foster parents, and visited her daughter on weekends. She worked for the studios as a film cutter to support herself and her child. At one point, she tried to integrate the role of mother into her life, and brought Norma Jean home to live with her. Within a year, she suffered a complete breakdown and was committed.
Gladys Baker petitioned energetically to be allowed to leave the hospital. Everyone hoped that with Dora's help she could hold down a housekeeping job in Portland and manage on "the outside".
Norma Jean was a beautiful, intelligent, emotionally hungry teenager with a husband, and a start on a career for which she showed unusual talent. She had seen her mother only once in past nine years.
I believe what happened next shaped the rest of her life.
She came in the door with presents. Lots of presents.
But Gladys had just one request: Get me out of here.
This photo was taken one year later.
That's Gladys in front.
She was living in Los Angeles with Norma Jean, who peeks out from between her legal guardian, Grace McKee, and Ana Lower, Grace McKee's aunt. The woman with the dark hair and dubious expression is Enid Knebelkamp, Grace's sister. Grace, Ana and Enid had each served, in turn, as foster parents to Norma Jean during the nine years Gladys was hospitalized. The young woman on the far left is Berniece Baker Miracle, Norma Jean's half-sister, who was visiting from Florida. The child is Mona Rae Miracle, Berniece's daughter.
This all female crew was twenty year old Norma Jean's posse.
It was during this brief summer of family togetherness – living with a mother she barely knew and a sister she just met – that Norma Jean dyed her hair, ditched her husband (who wanted to veto her career), signed a studio contract, and changed her name.
At the end of the summer, Berniece and Mona Rae went back to Florida. Gladys returned to Portland (she would later come back to LA to stay). Norma Jean entered the Hollywood studio system, where she enacted the dazzling, unexpectedly brilliant, stupefyingly tragic work of performance art known as Marilyn Monroe.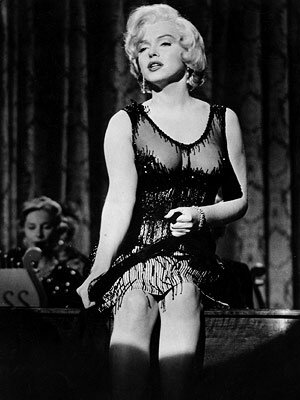 Things You Didn't Know About Marilyn Monroe: As soon as Norma Jean became Marilyn, she began helping support her mother, eventually moving her to LA's best care facility. She covered all her mother's bills for the rest of her life. She provided instructions for continuing this support in her will.
Gladys Baker lived to be 82. She died in 1984.
Which brings us back to the stuffing.
Marilyn Monroe's attraction to this recipe, and to Joe DiMaggio's large Italian family, is not so surprising, considering the role family ties played in her own life. Of the twenty people the recipe is intended to feed, Marilyn may have pictured, in her mind's eye, chairs set around the table for her mother, her sister, her sister's family, and perhaps, one day, all the little DiMaggios she and Joe were going to have.
We don't know if she ever made this recipe. We do know she never had that dinner.
If you want to take time out from making the gravy and pie crusts today, you can read more about Marilyn's relationship with her birth family in My Sister Marilyn: A Memoir Of Marilyn Monroe, by Berniece Baker Miracle (pictured below) and Mona Rae Miracle. Deep within this unusually frank portrait of how mental illness impacted one American family is buried the story of Marilyn Monroe's brief but pivotal Oregon visit.