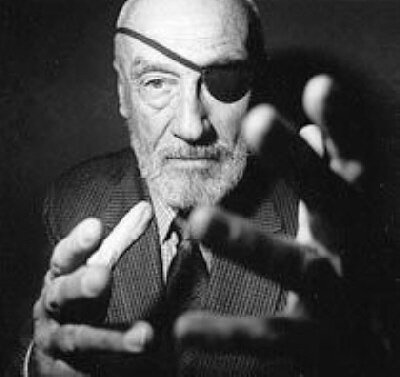 Born in Budapest in 1912, Andre De Toth came to Hollywood in 1942 after an apprenticeship writing and directing for the Hungarian stage. De Toth is famous for directing House Of Wax (1953) in early 3D while simultaneously holding full membership in the elite ophthamologically challenged group known as the eyepatch directors: John Ford, Raoul Walsh, Fritz Lang and himself.
Not everyone in Hollywood was interested in the A list. Andre de Toth kept his head down and worked with relative independence on lower budgeted films. Both his Oregon films, The Indian Fighter and Day Of The Outlaw, were B Westerns made with big names (Kirk Douglas, Robert Ryan).
Hungarian directors made a large contribution to Hollywood. Charles Vidor and Michael Curtiz also came from Budapest. Andre De Toth died in 2002, leaving behind seven wives and nineteen children.