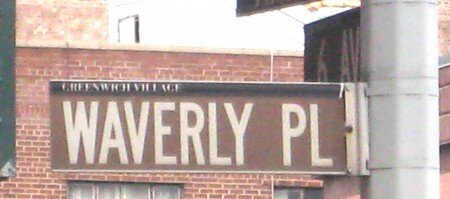 "I met a boy named Frank Mills/ On September 12th right here, in front of the Waverly"
October 17, 1967: The landmark musical Hair opens, with Shelley Plimpton singing the plaintive love ballad "Frank Mills", about a boy she met at the Waverly Theater in New York's Greenwich Village.
October 6, 2010: Idiots and Angels opens at the IFC Theater in New York's Greenwich Village with writer-producer-director Bill Plympton acting as his own distributor.
The connection between these two Plimpton/Plympton debuts?
IFC Theater is "the Waverly ", aka the Waverly Theater, under a new name.
Then:

Now: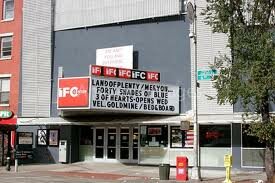 Distantly related Shelley Plimpton and Bill Plympton each traveled 3000 miles (from Roseburg, Oregon and from Oregon City, respectively) for their Waverly/IFC dates with destiny.
This strange but true confluence of theater, film and Oregon history is brought to you by Oregon Cartoon Institute.