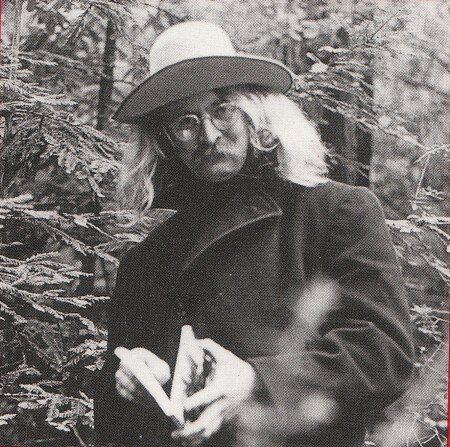 In the early 1970's, everyone wanted to live in Eugene. People came from all over the country to wear tie dye, eat granola, and live in wood stove heated homes. Consequently, there was no place to live. Housing is always tight in university towns, but Eugene during this period was like post WWII Moscow.
Why the stampede?
Blame two founding fathers of American counter culture. For people who read Ken Kesey and/or Richard Brautigan, and wanted more, more, more, there was only one thing to do. Move to the place which produced them.
Ken Kesey was born in 1935, moved with his family to Springfield in 1946, and graduated from Springfield High School in 1953. His exact contemporary, Richard Brautigan, was born in 1935, moved with his family to Eugene in 1945, and graduated from Eugene High School in 1953.
Kesey was a star athlete who went straight to the University of Oregon after high school.
Brautigan was a misfit loner who could not afford college, instead taking a job in a cannery.
Kesey went to graduate school at Stanford.
Brautigan moved to San Francisco's North Beach, and joined the Dharma Committee of artists and writers.
Kesey got into print with One Flew Over The Cuckoo's Nest in 1962.
Brautigan got into print (as a novelist, he had been in print as a poet since 1957) with A Confederate General From Big Sur in 1964.
A documentary about Brautigan is in the works. Periodically, people discuss making films of Brautigan's novels, as well. Playing himself, he appears in just one film.
Unless you count this one…..
I had no idea that Richard Brautigan was from Eugene! And I am from the generation which was hugely into him, plus I like to think I know a bit about Oregon literary history. I lived in Eugene during the height of his fame, so I am astonished that somehow I never got this particular memo.
If you want to help rectify the situation and bring Brautigan back into the fold of recognized Oregon writers, here's everything you would like to know about the tall, shy, prolific poet who also wrote novels.
Thanks, and a tip of the hat to Laura Berg, who told me about her own Montana adventures trout fishing with one of Oregon's most renowned authors.