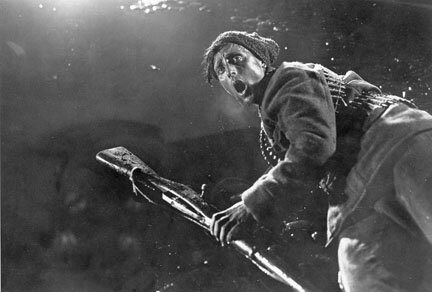 In 1927, Sergei Eisenstein rounded up 11,000 of his most cooperative friends to recreate on film the storming of the Winter Palace in St. Petersberg by Bolsheviks in 1917. Oktyabr was released in the West the following year under the title Ten Days Which Shook The World.
Eisenstein's script had drawn heavily on the book Ten Days Which Shook The World, American journalist John Reed's eyewitness account of the Russian Revolution.
John Reed was born in Portland in 1887. His mother came from a wealthy Portland family whose name is preserved on Green Street in Lake Oswego, near the remains of the pig iron factory which had belonged to Reed's great grandfather, Henry Dodge Green. The family name also survives in Green Avenue, which forks off NW 23rd just south of Burnside in Portland's West Hills.
In the excerpt below, the crowd size is so large it is sometimes hard to remember that the events you are watching are staged.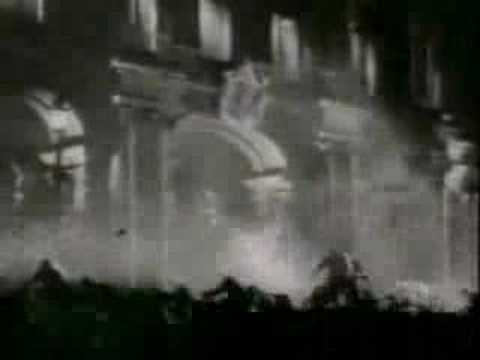 I claim Oktyabr as an Oregon film on the basis of the inspiration contributed by John Reed's book.