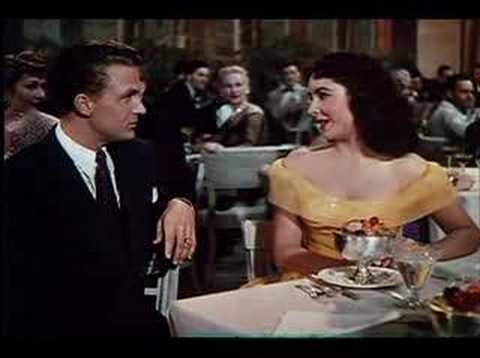 See this movie if you would like to double check your suspicion that Elizabeth Taylor never went through an awkward phase on her way to becoming the most beautiful woman ever to bat a pair of false eyelashes.
Yes, this is Taylor at 16.
Or see this movie because it stars Oregon's most successful export to Hollywood (before Jon Heder).

Portland singer Jane Powell (seated on couch, above) was top billed in A Date With Judy. Wallace Beery plays her dad, and Carmen Miranda plays the MacGuffin. A Date With Judy was Elizabeth Taylor's last turn as a supporting actress.