"In a cloudless sky before me rose the peerless pyramid of Jambeyang, the finest mountain my eyes ever beheld." So says Hugh Conway, the British diplomat in James Hilton's novel who comes to Shangri La against his will to serve as its ruler.
Frank Capra adapted Hilton's best seller in 1937. The 1973 musical remake of Capra's film is one of Hollywood's most infamous turkeys. As you can see above, the "peerless pyramid of Jambeyang" is played in the musical version by Mt. Hood. The rest of the mess is the responsibility of director Charles Jarrett (Anne of a Thousand Days), writer Larry Kramer, composer Bert Bacharach, and choreographer Hermes Pan. Peter Finch and Michael York star as the two brothers who stumble into paradise, where they meet John Gielgud and Charles Boyer, and fall in love with Liv Ullman and Olivia Hussey. George Kennedy, Sally Kellerman and Bobby Van round out the cast.
Even people who enjoy bad movies have trouble with Lost Horizon, which received the nickname Lost Investment in Hollywood. An example of the whole being much, much less than the sum of its parts.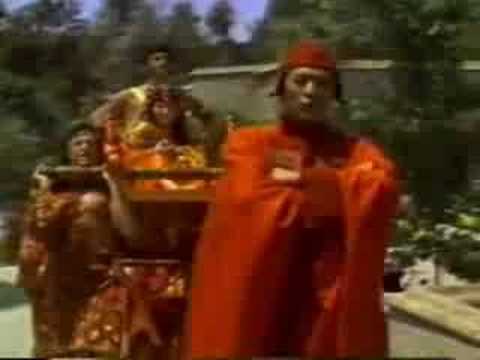 But Mt. Hood did its job well. I hereby claim Lost Horizon (1973) as an Oregon film, on the basis of the location shooting of establishing shots. Oregon provides the snowy mountains which ring the studio backlot where this hapless group of A list actors struggled through the dubbed musical numbers which seem to be a way of life in the fabulous lost kingdom of Shangri La.