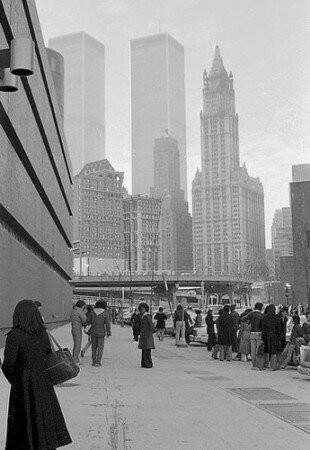 The same year Stanley Kubrick cast Timberline Lodge in his screen adaptation of The Shining, French No Wave filmmaker Eric Mitchell cast Portland performance artist and free lance semiotician Duncan Smith as "The Shrink" in his East Village no budget feature, Underground USA.
Mitchell says he is trying to get a DVD release of Underground USA, which is otherwise out of print. I hope he suceeds. Smith has a small but mighty role as the turtlenecked psychiatrist who won't let his patient ( Patti Astor ) get a word in edgewise.
With cinematography by Tom DiCillo and sound by Jim Jarmusch. I hereby claim Underground USA as an Oregon film, based on Oregonian Duncan Smith's performance in it.