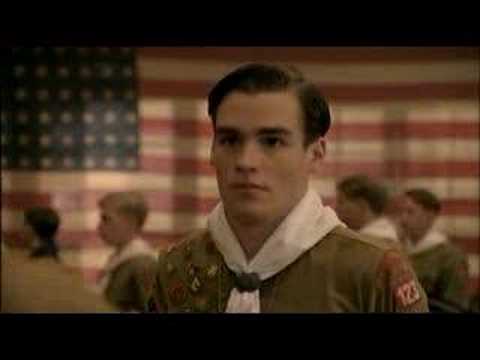 If you cherish illusions about family, and about marriage, this is not the film to see.
In the Bridge household, they have it all figured out. Mr. Bridge (Paul Newman) is powerful, cold, and sexually alive while Mrs. Bridge ( Joanne Woodward) is the reverse. Woodward's performance as the sexually unawakened, intellectually stunted, but helplessly proper India Bridge was nominated for an Academy Award.
Mr. & Mrs. Bridge provides a comprehensive view of Mrs. Bridge's world — the abortion needed by her art teacher's daughter, the fantasy she has of her daughter remaining virginal, the envy she has of her cook and her husband's secretary for their professional competence, her awareness that she is living only half her life.
Woodward initiated the production, which began life as a possible TV movie. After James Ivory expressed interest, Paul Newman wanted on board. That's how Ivory ended up directing a world famous Connecticut couple in a story about a Kansas City marriage.
While you're at it, watch all three of the Woodward-Newman collaborations: The Long, Hot Summer (1958), Paris Blues (1961) and Mr. & Mrs. Bridge (1990). These are their collaborations as actors; the additional set of films in which Newman directed Woodward includes Rachel, Rachel (1968), which was nominated for four Academy Awards.
Mrs. & Mrs. Bridge makes good companion viewing with Gus Van Sant's My Own Private Idaho, which came out the same year. Both works show off Oregon's two most distinguished directors playing at the top of their respective games.
The sumptuously detailed art direction in James Ivory's films misleads some people to think they are all about the pleasures of escapism and illusion. Not true. In this film Ivory shows us the cost of a life built on illusion. It is a deeply challenging film.
Mr. & Mrs. Bridge is a film I recommend every human being on earth see at least twice. I hereby claim it as an Oregon film on the basis of James Ivory's contribution as director.