Rose Bond grew up in Oregon and attended Portland State University, graduating in 1976 with a degree in drawing and painting. She began animating in the early 1980's, while taking classes at the Northwest Film Center. She created her first animated images by painting them directly, frame by frame, on the film.
Now her animated installations take up entire city blocks.
Here's an early interview with Bond, before she became an international sensation. Here's a profile that includes her latest architectural phase.
Here's Rose herself: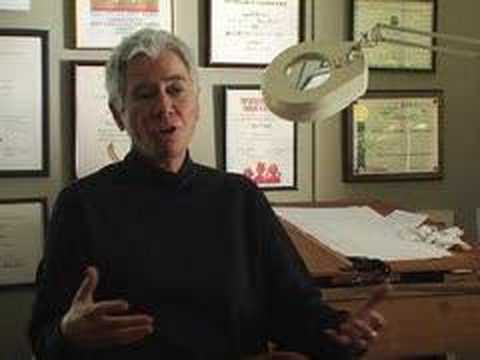 This post brought to you by the Oregon Cartoon Institute.