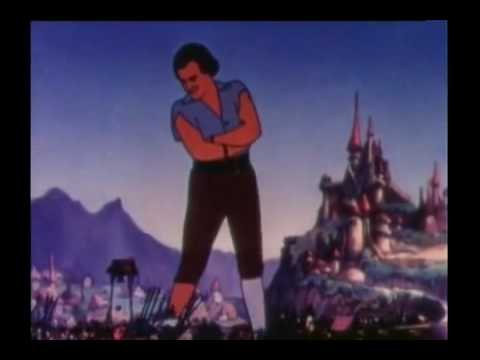 In 1939, Oregon voice artist Pinto Colvig left Disney Studios, where he had originated the sublimely irrepressible Goofy, to work for a competing studio, the Fleischer Brothers, where he originated Popeye's muscular nemesis, Bluto. Colvig's quarrel with Disney was brief. He returned in 1940, and remained there for the rest of his career.
Colvig was more than a voice artist. He was a gold mine of animation smarts – an oldtimer in a new medium. He had produced and directed the first full length color animated film, Pinto's Prizma's Comedy Revue, in 1919. Dennis and I don't know much more about Vance Debar "Pinto" Colvig. He was the son of a Jackson County judge, and entered show business first as a clown. He is famous for saying that he regarded animation as simply clowning on paper.
During his brief stay at Fleischer Brothers, Colvig took the lead role of Gabby, the Lilliputian watchman, in their first feature length animated film, Gulliver's Travels.
In 2010, composer Galen Huckins selected Gulliver's Travels as Filmusik's seventh project.
Q: What is Filmusik?
A: Based out of Portland, Oregon. Filmusik is a collaborative performance group of musicians, composers and actors creating a unique movie experience by performing a new soundtrack for classic films live in the pit.
If you're having a hard time imagining this, here's my advice.
Just go see them do it.
Gulliver's Travels will be screened with a brand new score, and live voice artist performances, at the Hollywood Theatre, July 16 at 7:00 PM, July 18 at 2:00 PM, July 21 at 7:00 PM and July 23 at 7:00 PM.
Buy tickets here.
Hey, there's more Oregon connections!
Jim Blashfield turned Michael Jackson into a modern day Gulliver, strapped to the ground by his adoring fans, in Leave Me Alone, his highly regarded and deeply influential 1989 music video.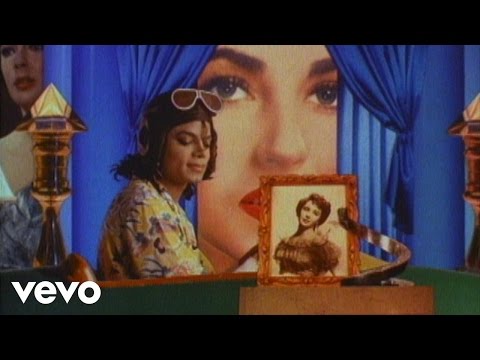 Leave Me Alone was made here in Portland, at Blashfield's studio, with the exception of the footage of Michael Jackson, which was shot in LA.
This post brought to you by Oregon Cartoon Institute.