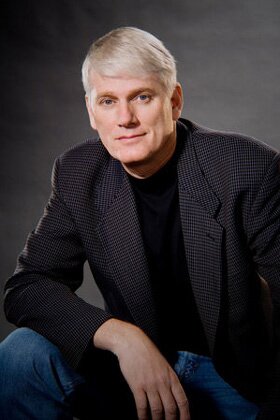 Mike Richardson became a film producer by way of comic book publishing. Not the conventional route, but a very successful one!
He credits his success as a publisher with being able to attract top talent, and he credits his ability to attract top talent to his willingness to allow the artists and writers who collect royalties from Dark Horse publications to have open access to the company books which track their earnings.
His "artist first" approach has worked pretty well.
Richardson currently has fourteen (14) projects in pre-production, three (3) in post production, and a filmography that contains twenty two (22) titles. Here's something you don't see in LA: when he came to speak at Stumptown Comics Festival in 2009, he brought his mother with him.
Richardson grew up here and graduated from Portland State University, where he studied art. These credentials are similar to the ones held by Bill Plympton, another Oregon filmmaker who likewise steered his way to success by doing everything completely differently from everyone else.
Wonderful profile of Richardson (no relation) here.