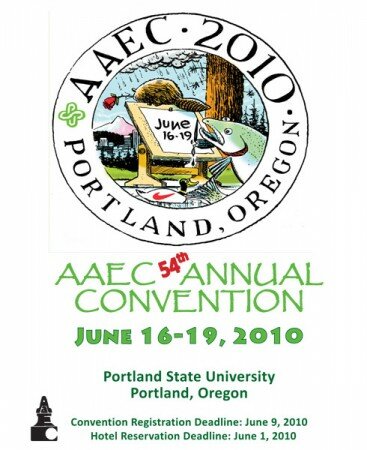 You tell me. Is there a better city in which to hold the 54th convention of the AAEC? Why not come straight to the source, to the state which produced both Homer Davenport and Jack Ohman?
Homer Davenport, born in Silverton in 1867, was the second American editorial cartoonist to win superstar status, after Thomas Nast. Jack Ohman has been picking up the slack since then.
While they are here, I imagine more than a few conventioneers will sneak out of their symposiums to visit the Robert Crumb exhibit at Portland Art Museum. The more scholarly Crumb fans, who realize that Crumb's Book of Genesis was directly inspired by Basil Wolverton's Story of Man, should get special kick out of seeing that work right here, where Basil walked the streets.
Although not an editorial cartoonist, Basil also published in the Oregonian.
Thanks to Mr. Ohman for sending me this alert! We're making him an honorary member of the Oregon Cartoon Institute.