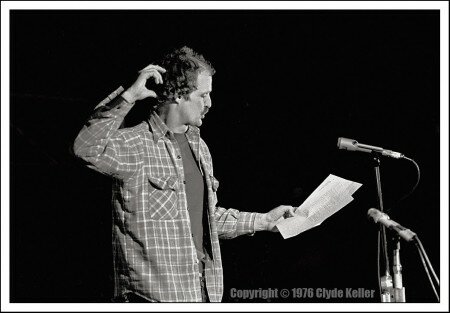 Mayor Sam Adams has officially declared July 1 – 6, 2010 Walt Curtis Week in Portland, Oregon.
Walt Curtis Week is shaping up to encompass the following events:
July 1: Poetry Reading at Berbati's
July 2: Performance Art at Dante's
July 3: Auction in Wonder Basement/Evening Gala in Wonder Ballroom ( dear puzzled readers — I believe this must have been cancelled – I can find no current information about it )
July 6: Mala Noche (1985) at Cinema 21
Jeff Baker sums it up in the Oregonian
Curtis, who turns 70 on July 4, will be honored at a literary extravaganza July 1 at Berbati's Pan. Readers and guests will include Oregon's new poet laureate Paulann Petersen, Tom Spanbauer, Matt Love, Monica Drake and many others. Curtis is the guest of honor. It's all ages, and admission is $10.




The following night, July 2, there'll be a birthday party for Curtis at Dante's. Viva Las Vegas, Leapin' Louie Lichenstein, Brush Prairie, and other acts will perform. Admission is $10; 21 and over.




On July 6, there'll be a screening of a prime 35mm print of "Mala Noche" at Cinema 21. The movie is based on Curtis' novella and was directed by Gus Van Sant.