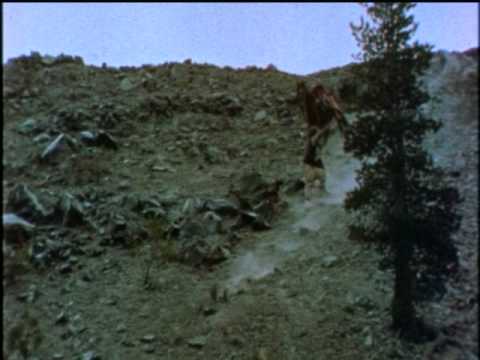 Shot in Oregon by Jim McBride (David Holtzman's Diary, The Big Easy), Glen and Randa is about two young, post apocalyptic lovers who go searching for a rumored City after the Age of Oil has run out of gas.
Glen and Randa stars Steven Curry and Shelley Plimpton. Born and raised in Roseburg, Oregon, Shelley Plimpton's acting career began in New York in 1967, when she debuted as "Crissy" in the musical Hair. She is the mother of Martha Plimpton and distant cousin to Bill Plympton.
Q: Never heard of this film. How did you learn about it?
A: I had to resolve the "what the heck is she talking about?" cognitive discomfort I felt upon hearing New York native Martha Plimpton refer to Southern Oregon as her family's ancestral home. After poking around on IMDB, I learned about her mother Shelley's career.
Faithful readers of Oregon Movies, A to Z know that Martha Plimpton came back here to make her own Oregon film, years later. Another Oregon film history connection: Martha served as producer on Bill Plympton's Hair High.
Now you know as much as I do about Glen and Randa, the only Oregon film with a trailer that includes salmon being clubbed right on camera.
Somebody see this film! Send me a report.
I am confident to claim Glen and Randa as an Oregon film, based on the location shooting and the Oregon origins of the leading lady.