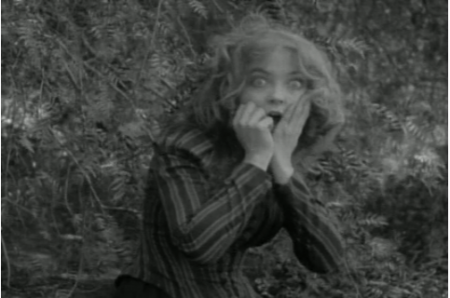 The end of the world! How awful! Let's make a movie about it! Jim McBride kicked off this sub-genre of Oregon film in 1971; James Hillcoat contributed the most recent entry in 2009.
Lillian Gish (above) appeared in no Oregon film that I know of.
Watch these films to see what happens after the end of The World As We Know It:
Glen and Randa (1971) written and directed by Jim McBride. Shot on the Oregon Coast.
Lathe Of Heaven (1979) directed by Fred Barsyk & David R. Loxton, based on novel by Ursula LeGuin.
Millennium (1989) directed by Michael Anderson, based on the short story "Air Raid" by John Varley.
The Postman (1997) directed by Kevin Costner, based on novel by David Brin. Shot in Central Oregon.
The Road (2009) directed by John Hillcoat, based on novel by Cormac McCarthy. Partially shot in Oregon.