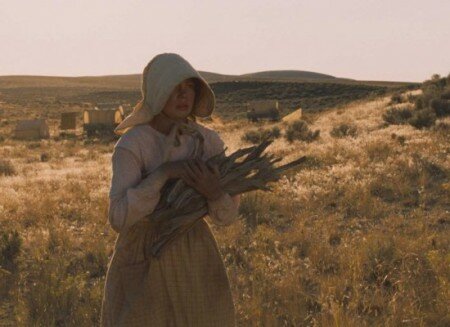 Vince Porter announced a March 15 screening of Meek's Cutoff, presented by the Oregon Film Commission. Tickets go on sale Feb. 9. The screening will be in Salem's historic Elsinore Theater. All proceeds go to the Oregon Cultural Trust.
Michelle Williams (above), the star of Meek's Cutoff, will be there in spirit, dressed exactly as she was for the Venice Film Festival last fall (below).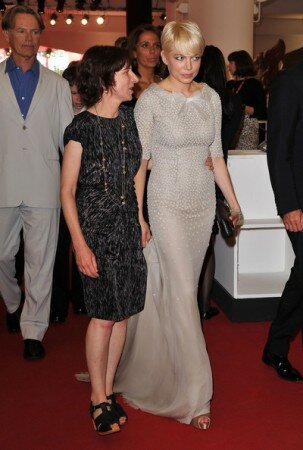 That's director Kelly Reichardt conferring with her leading lady at the festival. I hope they're talking about where they're going to go for cannellloni after they're through shaking everyone's hands. Co-star Bruce Greenwood, behind them, is hungry too.