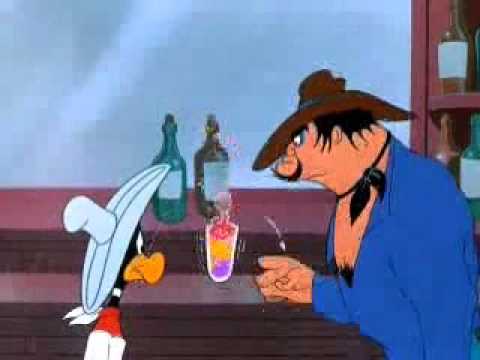 In today's Oregonian, Mike Russell compares Rango, the new animated Western starring a lizard, to this 1951 Warner Brothers cartoon starring Daffy Duck.
Johnny Depp voices the gun toting reptile. Mel Blanc voices Daffy.
"Hi ho, Tin Foil!"
I hereby claim Drip Along Daffy as an Oregon film, based on the voice acting contributed by Mel Blanc.
This post brought to you by Oregon Cartoon Institute.