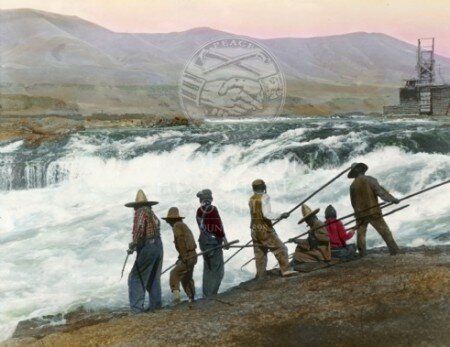 Thirty million horsepower!
The narrator cannot make up his mind what this film is about, so he tries to keep up with the rush of onscreen images, covering Indians, Oakies, bears, salmon, orchards, forests, deserts, the War Effort, aluminum, and hydroelectric plants. See if you can keep up with him.
Woody Guthrie was hired by Bonneville Power Authority PR man Steven B. Kahn in 1941 to write songs for a promotional film about dams on the Columbia. WWII delayed production — but you can learn all that from watching the film. You hear Guthrie at times on the soundtrack. He doesn't appear on screen.
I hereby claim The Columbia as an Oregon film, on the basis of the subject matter and the location shooting.
"This film belongs to you and me."