Katherine Wilson stepped into the role of writer-producer with Animal House Of Blues (2012) after a lifetime working in location casting and location scouting.
When John Landis needed local college girls for the pillow fight in Animal House, it was Katherine who auditioned them. When Milos Forman came to Oregon State Hospital to shoot One Flew Over The Cuckoo's Nest, it was Katherine who served as the liaison between that production and the Oregon Film Commission. Having seen for herself what Oregon had to offer Hollywood, and vice versa, she spent her entire career encouraging her home state to develop the economic potential of its film industry.
She worked on Stand By Me, The High Cost Of Living and Personal Best, among others. Without leaving home, she worked with Michael Douglas, Milos Forman, Rob Reiner, Robert Towne, John Belushi, and Jack Nicolson.
Her first film as writer-producer, Animal House of Blues, uses interviews and archival photos to tell the story of how Curtis Salgado, a young Eugene blues singer, taught visiting actor John Belushi how to sing the blues. Belushi paid close attention and later used Salgado's trademark sunglasses-fedora-harmonica combination to create The Blues Brothers with Dan Ackroyd. As a friend of both Salgado and Belushi, Katherine Wilson was witness to the entire, slightly Faustian, saga.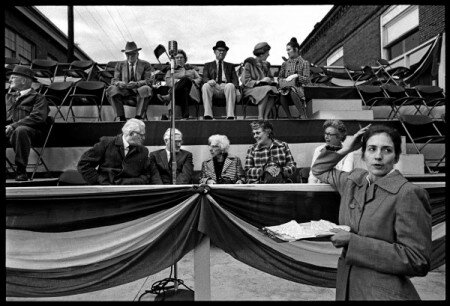 Here you can see Katherine Wilson preparing extras for the parade scene finale in Animal House, the film which launched her career.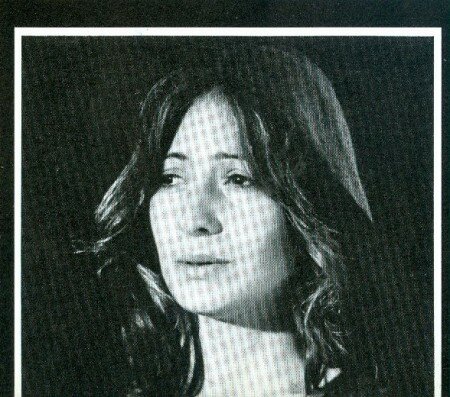 Here's Katherine in Deafula, a lost Oregon movie I am dying to see. Katherine acted in Deafula and did the make up and art direction.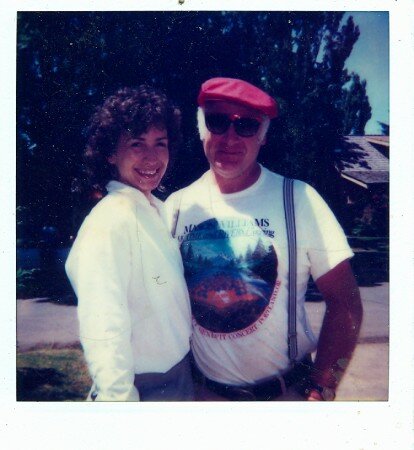 Here she is with Ken Kesey, who taught her to splice videos using scotch tape, a lesson she definitely wouldn't have learned in film school.
Along with launching Animal House Of Blues, Katherine Wilson is also in pre-production for a feature length narrative film about the legendary Nez Perce rodeo champion, Jackson Sundown. She is the fifth Oregon Movies, A to Z film figure to come from Klamath Falls, joining an illustrious list which includes James Ivory, Marc Davis, William Kittridge and Chris Eyre, pictured with her below.