"…I remember the explosive laughter, the deep silences, the stunned attention as the final shot seemed to continue forever, and then the ovation. We'd had a revelation. This was the direction American movies should take: Into idiosyncratic characters, into dialogue with an ear for the vulgar and the literate, into a plot free to surprise us about the characters, into an existential ending not required to be happy. 'Five Easy Pieces' was a fusion of the personal cinema of John Cassavetes and the new indie movement that was tentatively emerging. It was, you could say, the first Sundance film." – Roger Ebert, on the powerful effect of the movie debut, from New York State Writers Institute website
Five Easy Pieces' famed Chicken Salad Sandwich scene was shot in a Denny's Restaurant in Eugene, Oregon.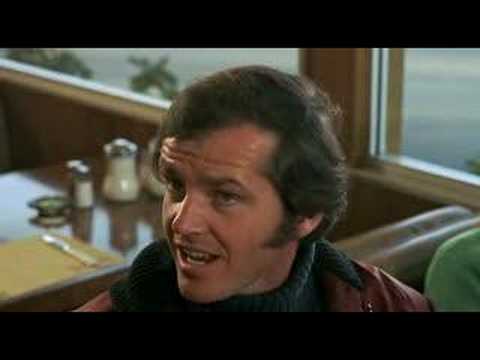 I hereby claim Five Easy Pieces as an Oregon film on the basis of a) the Oregon location shooting and b) the casting of Portland born and raised Sally Struthers.