Stephen Cannell, whose long list of credits includes 21 Jump Street, The A Team, and Rockford Files, is one of the most successful producers in the history of television. A native Angeleno, Cannell attributes much of his sucess to the encouragement he received as a student at the University of Oregon. Ralph Salisbury, his writing professor, turned a blind eye to the dyslexia which had crippled Cannell's academic performance in other classes, and told him he had a gift.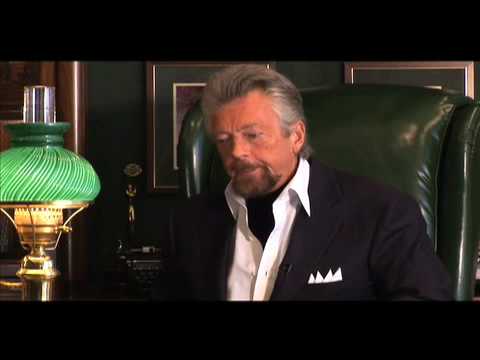 Hard to imagine American movies without Johnny Depp — who got his start in 21 Jump Street. Ditto imagining pop culture without Mr. T – in fact a movie version of The A Team, with an updated cast, is coming out later this year, not to mention a new version of the television series which started it all for Cannell, The Rockford Files.

In the meantime, you can read what Ralph Salisbury's been up to:
Light from a Bullet Hole: Poems New and Selected, Silverfish Review Press, 2009

The Indian Who Bombed Berlin, stories, Michigan State University Press, 2009

Blind Pumper at the Well, poems, Salt Publishing, Cambridge (UK), 2008
Thank you, Ralph! And thank you, Ingrid Wendt, for tipping me off to this Oregon story. Stephen Cannell has moved from writing and producing for television to writing fiction – still honing the gift Ralph Salisbury encouraged him to use.
I am gratified to add Stephen Cannell to Oregon Movies A to Z's list of lillypadders who leapt to success in Hollywood after a limited stay in Oregon.