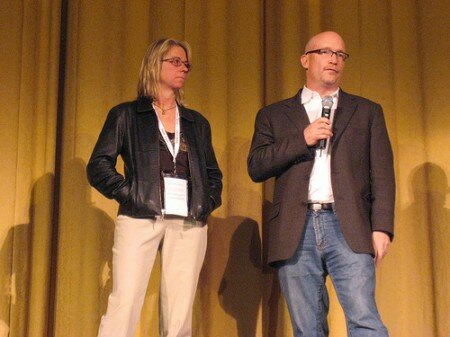 Ken Kesey's number one career goal was to be in movies. After college, he went straight to Los Angeles, where they told him they couldn't use him because he looked too much like Paul Newman. Crushed, he accepted the consolation prize of graduate school at Stanford, where he moonlighted as a medical research guinea pig, took acid for pay, and wrote One Flew Over The Cuckoo's Nest.
He did get back to film, eventually. After writing Sometime A Great Notion, he and his Merry Pranksters drove a school bus across the country to the 1964 Worlds Fair in Queens. They documented the trip on film.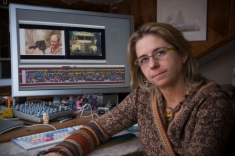 In 2010, Alex Gibney and Alison Ellwood, immensely assisted, I imagine, by the process of digitization and Final Cut Pro, resurrected this mothballed home movie footage, and cut it into a feature length film, Magic Trip. They earned their designation as Oregon filmmakers thereby.