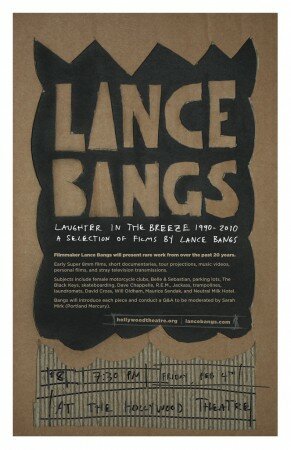 You thought your life was fun. Find out what you've been missing at Laughter In The Breeze 1990 – 2010: A Selection of Film By Lance Bangs.
He will introduce each selection there will be a Q&A moderated by Sarah Mirk.
Filmmaker Lance Bangs will present rare work from over the past 20 years.

Early Super 8mm films, short documentaries, tour projections, music videos, personal films, and stray television transmissions.

Subjects include female motorcycle clubs, Belle & Sebastian, parking lots, The Black Keys, skateboarding, Dave Chappelle, R.E.M., Jackass, trampolines, John Hodgman, laundromats, David Cross, Will Oldham, Maurice Sendak, and Neutral Milk Hotel.