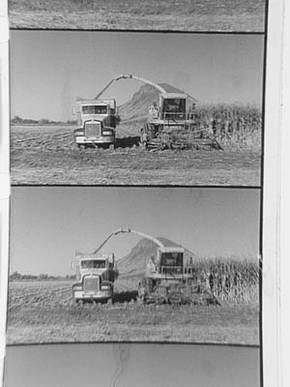 You can see Empty Quarter, a documentary about Southeastern Oregon, the state's least populated corner, at the Whitsell Auditorium on January 28, at 7:00 PM. Directed by Alain LeTourneau and Pam Minty, it is screening as part of the Northwest Tracking series.
From the Northwest Film Center announcement:
EMPTY QUARTER is a film about the region of Southeastern Oregon, an area populated by ranching and farming communities in Lake, Harney, and Malheur Counties. The region is roughly one-third of Oregon's landmass, yet holds less than two percent of the state's population. Through a series of stationary shots, recording open landscapes and the activities of local residents, Portland filmmakers LeTourneau and Minty reflect on the character of the region as viewed through its natural areas, industry, various labor processes, resource management, and recreation. The voices of local residents describe the history of pioneer settlement, social life of rural communities, and the struggles of small town economies. (70 mins.)

With directors Alain LeTourneau and Pam Minty in attendance.

Co-presented with Cinema Project.
I hereby claim Empty Quarter as an Oregon film, on the basis of both the subject matter, and the Oregon citienship of the filmmakers.