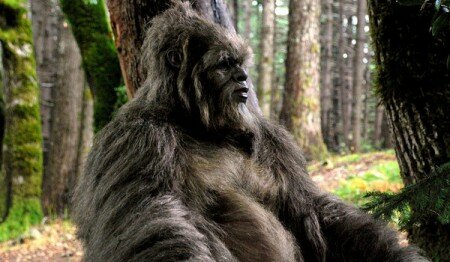 Letters from the Big Man belongs to the rarest category of Oregon film – those inspired by a direct contact with the landscape.
From today's New York Times:
"Letters," which opens at the IFC Center in Manhattan this Friday, grew out of Mr. Munch's desire to make a movie in the Klamath-Siskiyou eco-region of southwestern Oregon.
They have to specify this, or you might be led to believe that Mr. Munch's desire was to make a movie starring the children of movie stars. Letters features a leading performance from the daughter of Jill Clayburgh, Lilly Rabe, with a supporting performance from the daughter of Brad Dourif, Fiona Dourif.
There is a club in Hollywood of young actresses with pedigrees in the business who cut their teeth at the beginning of their careers by appearing in Oregon films. Angelina Jolie Voigt appeared in two, Without Evidence (1995) and Foxfire (1996). Zoe Kazan appeared in Meek's Cutoff (2010). Lilly and Fiona, no dopes, are following suit.
I remember seeing Jill Clayburgh once in New York, and reporting the sighting to a friend. "Guess who I saw on Fifth Ave today! Jill Clayburgh, wearing a fur coat!" "Oh," my friend said, "Jill always wears fur coats. She was wearing them when I met her at Sarah Lawrence 20 years ago, before she was famous."
The second time I saw Jill Clayburgh she wasn't wearing a fur coat. She was appearing with Frank Langella and Raul Julia in Private Lives. Frank and Raul went up on their lines and burst out laughing. Everyone laughed along with them except Jill, who was visibly furious. She was in an evening gown, and you could see her anger, even though her back was to us.
That's the end of my Jill Clayburgh stories. Back to Letters.
Christopher Munch believes in Sasquatch, but not his acting ability. He tapped Isaac C. Singleton, Jr. to play the Big Guy.
Karen Black also appears, in this her fourth Oregon film. Good call, Christopher!
I have no idea what else Letters from the Big Man contains, but I'm happy to claim it as an Oregon film, based on the location shooting, and the inspiration provided by the legendarily shy Oregon Sasquatch.