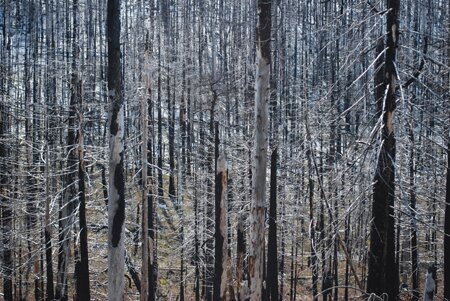 Biscuit Burn, 2010. Vanessa Renwick
D. K Row writes in The Oregonian:
Longtime Portland artist and cultural figure Vanessa Renwick will be giving the next "happy hour" talk at the Portland Art Museum Thursday evening. That's 6 p.m. on Nov. 10, to be exact.

The lecture will follow the same format as previous happy hours at the museum. The artist will pick a work of art in the museum's collection and talk about how it relates to his or her work. The informal talk then convenes to another part of the museum for a complimentary happy hour.

Renwick has been an enduring local arts figure, specifically a quasi-pioneer in the city's experimental film and conceptual art scenes.

The happy hour talk costs $5 for members, $15 for nonmembers. Limited to 45 people. For more information and tickets: portlandartmuseum.org
That's tomorrow, folks!