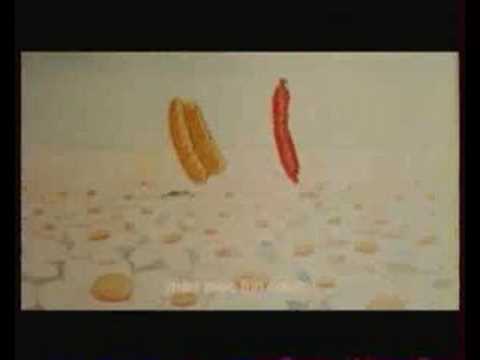 Bill Plympton took his career as an animator to 11 when he decided to go from hand drawing every frame of animated shorts to hand drawing every frame of animated features.
The Tune was the first successful theatrical feature produced, directed and animated by one person. It went to both Cannes and Sundance.
The soundtrack for The Tune was written by Maureen McElheron. Here's her account of how she began working with Bill:
THE TUNE was the first soundtrack I composed for Bill but our first project was YOUR FACE.. Bill and I performed in a country band in NY City before he was an animator….he enjoyed my original songs so when he started to pursue animation, he called on me to compose YOUR FACE.

We slowed down my vocals for YOUR FACE in the studio so it would sound like a man was singing because Bill could not afford to hire a man! YOUR FACE went on to be nominated for an Academy Award.

For later projects, I often co wrote songs with Hank Bones…..we recorded in his studio in Brooklyn. Hank, a talented musician/ vocalist played all the instruments for our sessions as well as acting as recording engineer.
Bill Plympton's DIY genius extended to finding others who shared it. McElheron not only wrote the soundtrack to The Tune, she also provided the voice of Didi.
I hereby claim The Tune as an Oregon film on the basis of its director, Oregon born and raised Bill Plympton.