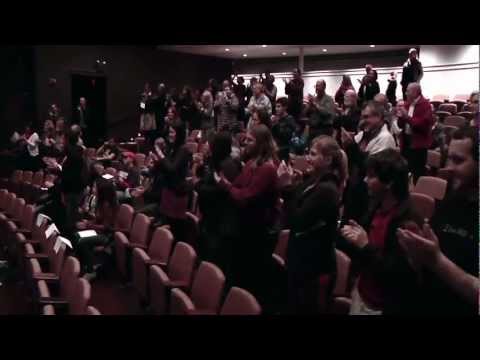 Teaching is an invisible profession. What can you show for a job well done, as a teacher? Your students walk away from you with confidence, more self aware, more equipped to face the world. They don't look back. Your work is there, but no one sees it.
Brian Lindstrom documents the mysterious alchemy which takes place between teachers and students in this documentary about the intensive writing workshops offered by Playwrite, a Portland non profit which turns teenagers into performed playwrights in two weeks. Brian is himself a teacher (not at Playwright), so the match between filmmaker and subject is unusually close.
You can see Brian's full length documentary Writing Myself at Cinema 21 on June 14 at 7:00 PM, and at the Clinton Street Theater on June 15 at 7:00 PM. More information here.
I hereby claim Writing Myself as an Oregon film, on the basis of the Oregon citizenship of both the director and and his subjects.