The original producer for One Flew Over The Cuckoo's Nest was Kirk, not Michael, Douglas. Michael Douglas acquired the movie rights to the novel as a gift from his dad, who had starred in the 1964 Broadway play and hoped to star in the film. Neophyte producer Michael Douglas made cinematic history by defying his father's wishes. He offered the role to James Caan, Marlon Brando, Gene Hackman and Burt Reynolds, before he finally found a taker in Jack Nicholson.
Kirk Douglas was miffed, and no wonder. It is easy to see why Kirk Douglas saw himself as Randal P. McMurphy, the man who challenges his roommates in the looney bin to think for themselves. As a producer, Douglas defied industry practice in 1960 when he openly credited blacklisted Dalton Trumbo with authorship of the screenplay for Spartacus, a decision widely viewed as bringing an end to the blacklist all together.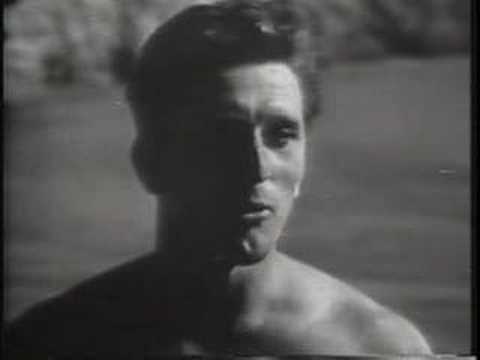 Spartacus was the ninth film made by Kirk Douglas' Bryna Productions company. The Indian Fighter, an Oregon film, was the first.