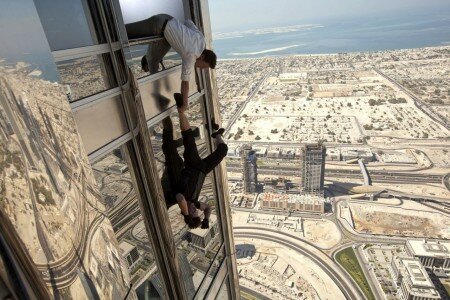 The plot of Mission Impossible: Ghost Protocol contains all the action they cut out of Tinker Tailer Soldier Spy. I am hoping someday someone will restore these two separated spy movies to their previous unity.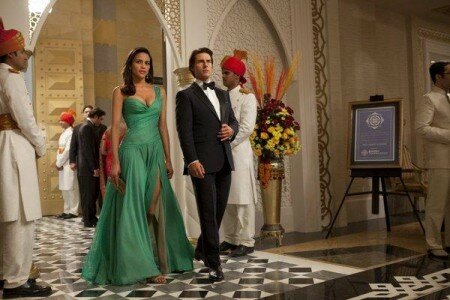 Wikipedia explains that the original Mission Impossible team led by Peter Graves on television was "…. mostly part-time operatives, who kept regular day jobs, and many of them were independently wealthy, in large part so that they could not be bribed." I cannot imagine Ethan Hunt accepting a bribe. His attention span is too short.
But nice to know that independently wealthy people are the conscience of the spy world! If you have any working knowledge of screwball comedy you know they play a similar role that comic universe.
Just so you don't spend any time being confused, here's a handy guide to the difference between the IMF and the IMF.
I hereby claim Mission Impossible: Ghost Protocol as an Oregon film on the basis of Oregonian Brad Bird's contribution as director.