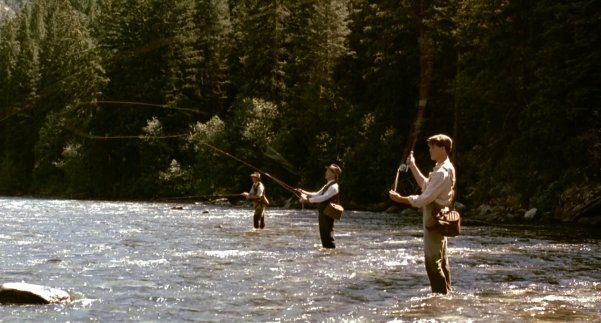 Strange but true: A River Runs Through It, the Montana family saga/fly fishing tale, is an Oregon film. Director Robert Redford shot the fishing scenes on the Rogue River.
Thanks, and a tip of the hat to Grant McOmie for mentioning this particular chapter of Oregon film history in the course of profiling Wolf Creek Inn, Oregon's little known getaway to the stars.
Other Hollywood luminaries who loved Wolf Creek Inn were Clark Gable and Carole Lombard, who came for the duck hunting, and Douglas Fairbanks and Mary Pickford, who came for the privacy.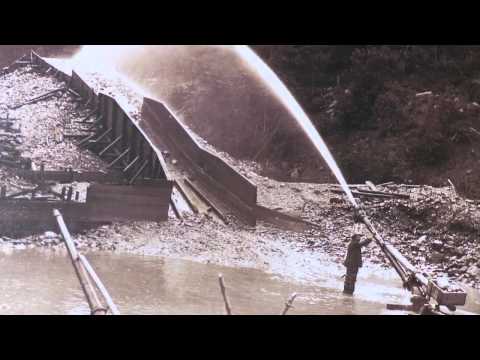 But that's not the only Oregon connection. One of the co-producers of A River Runs Through It is from Oregon: William Kittredge.
I spoke on the phone with William Kittredge to confirm my suspicion that he attended high school in Klamath Falls. He said yes, and that it was his English teacher there who inspired him to dream of becoming a writer.
William Kittredge, Marc Davis, James Ivory, and Chris Eyre all graduated from Klamath Union High School, a track record unmatched by any other Oregon high school, including Lincoln High School (Ernest Haycox, Mel Blanc, Matt Groening), the oldest high school in the state; Catlin Gabel (Gus Van Sant, Eric Edwards, Margaux Hemingway), the richest high school in the state; or Ashland High School (David Fincher), the high school voted most likely to succeed in producing show business oriented graduates.
I hereby claim A River Runs Through It as an Oregon film on the basis of the location shooting on the Rogue, and on the basis of William Kittredge's contribution as co-producer. Go Pelicans!