In the films of Jane Powell, when she opens her mouth to sing, people move away. Her musical gift creates a circle of death around her, and most of the plot lines have to do with how she bears this cross. By contrast, Judy Garland's singing brings everyone to her. It has always been this way, from the very beginning of her career. We all sing, inside, when Judy sings.
But in A Child Is Waiting, Judy doesn't sing. She plays Jean Hansen, a failed musician beaten by her own lack of talent, or lack of faith in her talent. We don't see Judy Garland. She shows us Frances Gumm, stripped of her voice, never discovered by MGM, a big frightened nobody who isn't getting any younger.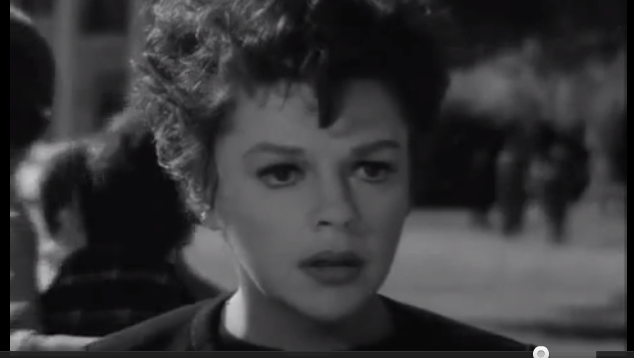 Fortunately, Judy/Frances/Jean is in a message picture, and the message has nothing to do with the difference between Judy and Judy-before-MGM, aka Frances Gumm. The message is that you and I are not as different from the mentally retarded as we would like to think. Burt Lancaster is the Moses who brings this message down from the mountaintop to frightened Jean Hansen, who shivers through her job interview with him, instinctively retreating from his icy certainty. Dr. Matthew Clark (Lancaster) has organized his treatment plan around the belief that the mentally retarded deserve a place where they are protected from the cruelty of the non-mentally retarded, a group which in the case of young Reuben Widdicombe (Bruce Ritchey), includes his own clueless parents.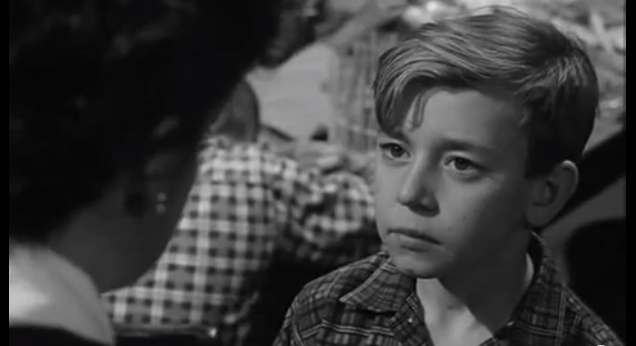 Reuben sees Jean Hansen within minutes of her arrival in the school, and falls in love with her at first sight. Instinctively he senses that they are twins, bewildered, alone and angry. Jean is flattered by Reuben's attachment, and begins making a series of well intentioned mistakes which lead to near disaster.
John Cassavetes disowned A Child Is Waiting after he and producer Stanley Kramer disagreed over the ending. Kramer finished the picture. Cassavetes' mark remains in the film's tormented characters and the complex performances which bring them to life.
Burt Lancaster's Dr. Clark seems to be a man aware that he might be wrong, but who has no other course of action than to proceed as if he were right. His certitude is the maypole around which the entire school revolves – the effort involved seems to have stripped him of his private life and his sense of humor. Lancaster does not play him as a monster, but as a man forced to display a monstrous belief in himself.
However the central performance of the film is not given by Lancaster, nor by Garland, nor by Gena Rowlands, Steven Hill or Juanita Moore. It is not given by any of the joyously unselfconscious mentally retarded children who play themselves. It is given by twelve year old actor Bruce Ritchey, who, as Reuben Widdicombe, stonewalls Dr. Clark's best efforts with hatred and contempt.
I hereby claim A Child Is Waiting as an Oregon film, on the basis of Bruce Ritchey's contribution in a leading role. Bruce Ritchey is from Nyssa, Oregon.