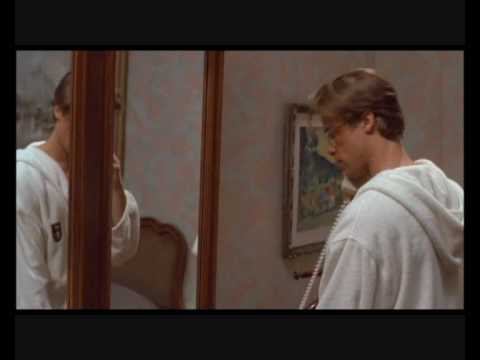 Proof positive that Brad Pitt had to put on his pants one leg at a time, just like any other star-in-the-making.
In The Favor, he plays an artist dumped by a Pearl District gallery owner (Elizabeth McGovern). He is not the star. He's not even the man the two leading ladies, Harley Jane Kozak and McGovern, go nuts for.
The theory goes like this: when women start writing, producing and directing in the same proportion as men, we will finally see the way the world looks to them. Freud could be raised from the grave, and taken to the movies to find out "what women want".
In The Favor, what Kathy (Kozak) wants is for Emily (McGovern), to sleep with Joe (a Neanderthal, not played by Brad Pitt). This is clearly a female fantasy, albeit an anxious, self defeating one. Every once in a while there's an occasional flash of mordant survivor humor, instantly recognizable to anyone who has been married more than six months.
Not that you should sit through The Favor waiting for that flash.
This is Brad's second Oregon film, after A River Runs Through It. Fight Club came later. First Oregon film for Bill Pullman. The Zero Effect came later.
I hereby claim The Favor as an Oregon film, based on location shooting.