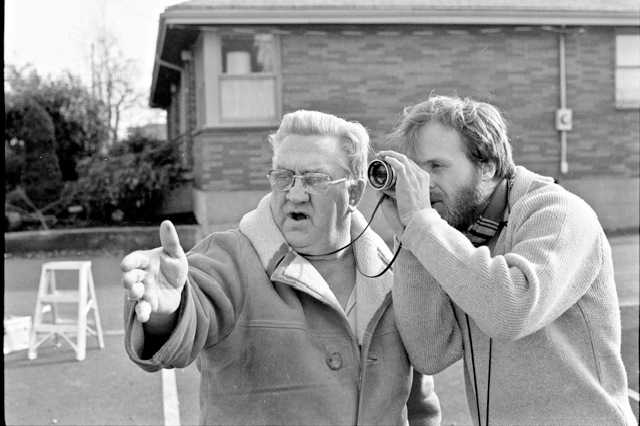 Portland independent filmmaker Tom Shaw lines up a shot.
.
By Dan Fiebiger, Guest blogger
.
Tom Shaw was born on June 2, 1927 in Providence, Rhode Island to a well-to-do family. He ran away from home at an early age, and never looked back. Sometime in the 1950s or 60s, Shaw moved to Florida and started a boat building business. He bought an Eclair 16mm camera and Nagra 4.2 mono tape deck with a crystal sync mechanism, designed for synchronized recording of sound for film use. He bought 16mm film editing equipment, lights, and various film accessories and made a short industrial film about installing Flormica counter tops in kitchens and bars. During this period, he also assembled a machine shop to fabricate metal parts for various projects, and made his first camera dolly .
.
In 1973, Tom and his wife Barbara moved to Portland and settled into a home at 7415 S.E. Main Street. That fall, Shaw loaned his film editing system to Portland State University's Center for the Moving Image. I (Dan Fiebiger) took film classes at CMI that year, and wound up making a short 16mm film, Changeover, about a projectionist getting into the film he's projecting. I was using Shaw's editing equipment, even though I didn't know who Shaw was at the time.
.
During this mid-70s time, Shaw went into partnership with Dan Cossette, who owned most of the adult porno shops in downtown Portland. Shaw developed an idea of individual booths that would run a short bit of 8mm film rear-projected onto a translucent screen by a specially designed commercially-available 8mm film loop projector, originally designed or classroom and library educational use. Patrons would put a quarter into a slot in the private booth to see a minute of film, and then needed to insert another quarter for another minute, and so-on until they had seen enough of the film as they wanted. Shaw and Cossette installed multiple booths in all the Portland shops they co-owned.
.
By the late 70s, Cossette was arrested and convicted for cocaine trafficking and sent to prison for 10-ish years. Shaw ran the porno shops and collected all the profits in the meantime, which he used to fund his films. Shaw also bought a variety of small apartment buildings and warehouses in Portland and other Pacific Northwest cities, garnering income from the rental of those. Managers and tenants of those facilities and shops later would appear in Shaw's films, and/or provided other locations for Shaw's productions.
.
Around 1976-77, Shaw attempted to shoot his own 16mm porno films, presumably to run in the booths in his shops. Actors were brought up from Los Angeles, with some hired from the Portland area, and some haphazard soft-core and hard-core footage was shot in Tom's backyard. A next door neighbor saw the naked activities from her bedroom window and complained to Barbara Shaw, who put a stop to Tom's backyard porno film activities.
.
On or near the summer of 1978, Shaw bought a small building that had been a corner grocery store.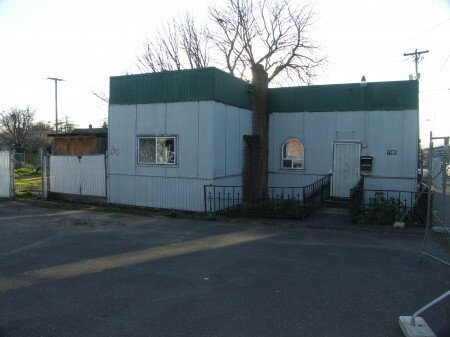 .
Shaw remodeled the property, covering up all the windows and dividing the building in half, with a large production studio room and a small film equipment storage room, on the west side of the building, and his lobby, his large office, a small film editing room, and a small bathroom with a shower on the east side of the building. A secret water-hydrolically-raised trap door in the floor of the big studio could be raised with the rotation of a secret pipe that gave access to a half-basement for storage of porn materials for his shops and film elements for his productions.
.
Once Shaw's studio was finished, he attempted to shoot more porn film footage segments in 1979, this time all interior scenes, presumably to string them together into a feature length movie. Butdifficulties in communicating with actors, combined with a lack of a script, and poor direction, resulted in the abandonment of the production and the footage was scrapped. Only some still photos taken during the shoot survive.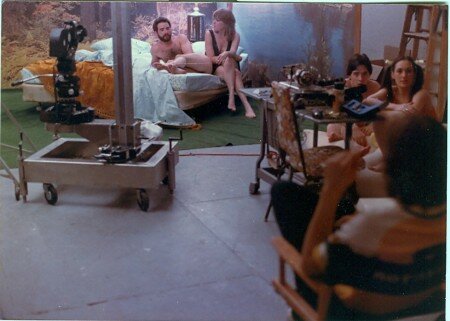 Shaw's next film was a non-porn comedy short called BRATS ON THE MOUNTAIN in 1979. Written with the help of Charles Deemer, BRATS was made with a small local crew, and local actors. It is a sort of HOME ALONE story where a handful of kids are kidnapped by two thugs and held for ransom. The kids prove to be so obnoxious that the kidnappers let them go and they escape on a brass bed that rolls down a hilly street as banjo music ensues.
Here's Shaw as a football coach on the cover of Business Success, an Oregon-published magazine edited by Deemer, October, 1979.
.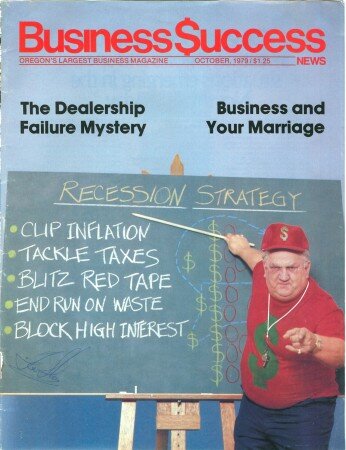 After BRATS, Shaw hired Dan Yost (later the writer of Gus Van Sant's DRUGSTORE COWBOY), to write a feature length comedy of errors called THE GREAT OREGON KIDNAP CAPER about a group of inept British and Portland gangsters who attempt to kidnap a prominent local business man and hold him for ransom from his wife. The wife ultimately couldn't care less about his disappearance, and the gangsters all compete with each other for the privilege of collecting a ransom that never shows up. Production started in late 1979 and continued all thru 1980, finishing in early 1981.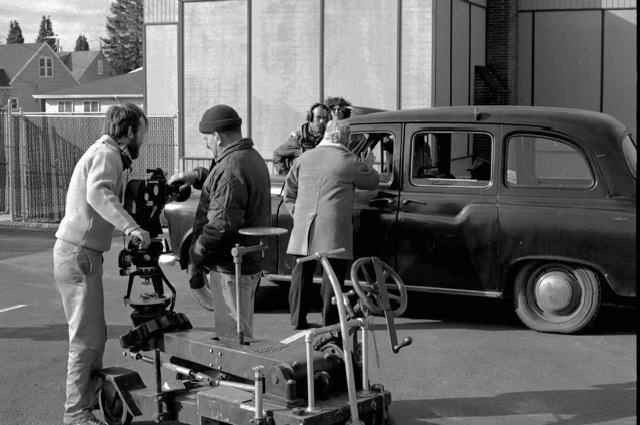 A myriad of extraneous plot elements confused KIDNAP CAPER's story into incomprehensibility, and Shaw saw that expensive post production would be needed. Having already spent more money on on the film than he desired, Shaw gave up on the production entirely and abandoned the whole project unfinished. Today only a few VHS tapes of a work-print of the film survive.
.
After re-grouping, Shaw ventured into dramatic film territory in 1983-85 with THE COURIER, an action film about a courier delivering 76 million dollars in negotiable bonds whose wife is kidnapped in exchange for the suitcase of bonds. When the kidnappers kill his wife right after the exchange, the film's protagonist, J.D. Blackburn (played by local actor, Joey Johnson) goes on a rampage of murder trying to find the kidnappers, and those responsible behind the scenes. Shaw had the fortune to hire one Ron Schmidt as associate producer, who proved essential in making the film's story comprehensible. The film was completed and released to VHS video worldwide with some modest financial success as THE COURIER OF DEATH (aka Street Control, in some parts of Europe).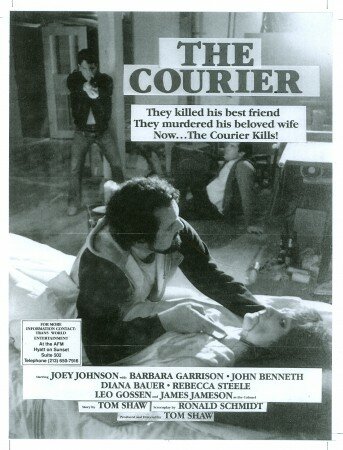 I ( Dan Fiebiger) worked on the film for all of 1984 in about 20 capacities, including doing the film's music score. It was during this time that I learned much of this Shaw history. The leading bad guy was played by the film's main cinematographer, John Henry Schmeer, who met Shaw for the first time on this project, but became a longtime friend for years afterwards.
.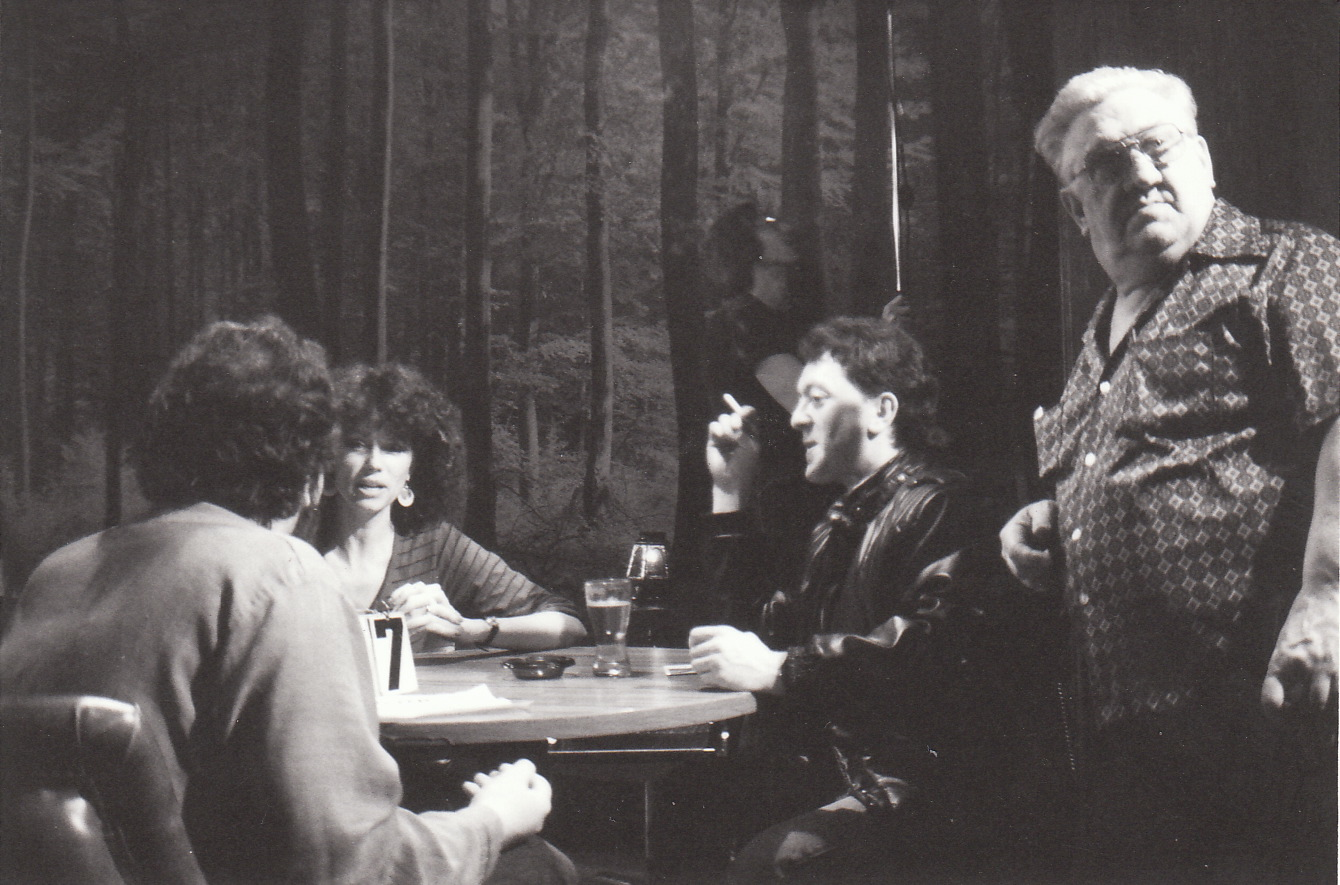 .
Tom Shaw directs a scene from COURIER while Dan Fiebiger adjusts a light stand in the background. L-R: Ross Huffman-Kerr, Mirianne Doherty, and Joey Johnson. Shooting on location in the Graphic Tavern, N.E. 108th St. and Sandy Blvd. on March 17, 1984.
.
Much of the production value of COURIER came from Shaw's ownership of a small Piper airplane which he kept at both the Troutdale Airport just east of Portland, and the Evergreen Airport in Vancouver, Washington. He also applied his machining skills to build a small crane that was used extensively in COURIER and in later films. The crane is now owned by Michael Lastra, owner of an audio-video production facility, Smegma Productions, in North Portland.
.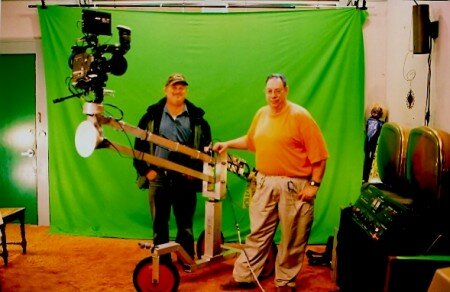 .
COURIER co-cinematographer Dwight Lay and COURIER composer Dan Fiebiger (right) pose with Tom Shaw's crane at Michael Lastra's production facility in North Portland, 2009.
.
From the profits of COURIER, Shaw bought a second Eclair Camera and found outside funding for a second action film, OPERATION: TAKE NO PRISONERS, completed in 1987 and released to video and on DVD. Ron Schmidt again assured the the film was completed and viewable.
.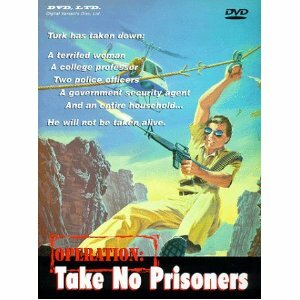 .
Shortly after PRISONERS, Shaw's business partner Dan Cossette was released from prison and visited Shaw, wanting his half of the funds from the porno shops. Shaw and Cossette ended their partnership, split the porno shop empire in half, with each of them owning half the shops, and went their separate ways.
.
Shaw tried to find funding for a variety of other projects. Soundtracks for fragments of scenes shot for some of them still survive. One project, Ray and Sue, was about a ghost who helps two detectives find a missing person. A script was written and some scenes were shot for The Captain and the Ghost project that might have been a variation of the Ray and Sue project. No film or tapes survive of those shoots.
.
Three surviving project audio fragments include:
.
The Killers, about a cold-blooded guy who hires a hitman to maim and kill his estranged wife, then suddenly backs out of the contract at the last minute, getting in trouble with the hitman, who then comes after him.
.
Snake Bite, about two guys (presumably out in the deserts of Eastern Oregon), one of which gets bitten by a rattlesnake while camping in the wilderness, far from their car, and then his partner has to figure out a way to get him back to civilization and save his life.
.
AnderKid, about two detectives who connect with a psychic who is having brief visions of the whereabouts of a young boy named Anderson who has been kidnapped and is being held for ransom, and may, or may not, still be alive. Together they drive around Portland looking for the boy. (This last story idea reminds me of the search for Kyron Horman, still unsolved even now.)
.
Tom Shaw made it a point to loan his film equipment out to local filmmakers throughout his Portland career. Besides my own Center for the Moving Image student film, Changeover (1974), the following films were shot and/or edited on Tom Shaw's equipment:
.
PAYDIRT (1981), feature length film directed by Penny Allen, shot by Eric Edwards
.
AMERICAN TABOO (1982) feature length film directed by Center of the Moving Image student Steve Lustgarten, winner of 1983 Student Academy Award
.
BAD TRIP (1988) feature-length action film produced by James Lowry & directed by Phil Roth
.
In addition to the above, Tom Shaw's equipment was used on many of Gus Van Sant's short films (1970s to early-80s), as well as by various other Portland filmmakers working on short films and commercial projects.
.
Tom Shaw died at his home in Portland, Oregon on Mar 8, 1998. He was 70 years old.
.
In 2010, Charles Deemer, co-writer on Shaw's 1979 short film BRATS ON THE MOUNTAIN, made a feature-length documentary about Shaw. It is posted on the net.
.
I have a collection of all things related to Tom Shaw, his films, and his film crews and actors, called The Tom Shaw Archive Project. Plans and slowly trickling in financing are underway for restoration of BRATS, KIDNAP CAPER, and COURIER for eventual release on DVD. Materials on Shaw and his films continue to be collected for the The Tom Shaw Archive Project as they become discovered and available.
.
Contact me, Dan Fiebiger, if you happen to find anything related to Shaw and his films.
===============================================
Oregon Movies, A to Z wishes to thank Dan Fiebiger for this history of Portland filmmaker Tom Shaw!