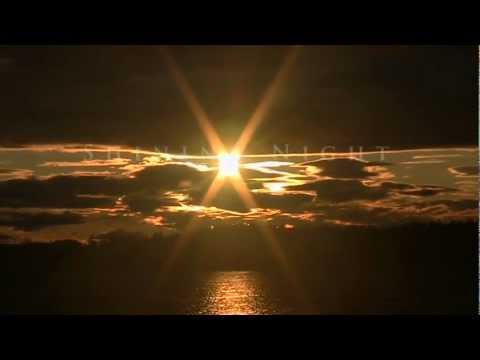 In the summer after his freshman year of college, Morten Lauridsen (born Feb. 27, 1943) took a job in a lookout tower in Gifford Pinchot National Forest. He spent ten weeks in solitude, so high in the mountains that sometimes he was looking down at the clouds. Deeply moved by the beauty he witnessed, he came down from the tower at the end of his ten weeks determined to devote himself to music.
Q: How do you produce a musical genius?
A: Morten Lauridsen grew up singing in the church choir and playing in the high school band. He graduated from Sunset High School in 1961, part of Sunset's first graduating class.
Michael Stillwater's debut outing as a documentary filmmaker, Shining Night: A Portrait Of Morten Lauridsen, was a happy accident. Stillwater originally intended to make a film featuring interviews with many different composers. His interview with Lauridsen struck such a deep chord that he began instead following Lauridsen as he traveled to San Francisco and Scotland for residencies with choral groups preparing to perform his music.
The strength of Shining Night: A Portrait Of Morten Lauridsen is Stillwater's decision to allow us to hear extended sections of Lauridsen's most famous works, sung in rehearsal and in final performance. It turns out mild mannered Professor Lauridsen, from Beaverton, Oregon, has written some of the most beloved, and best selling, choral compositions in the history of sheet music.
Who knew?!
On March 30, 2012, Shining Night opened a Lauridsen tribute weekend at Lincoln Center and Carnegie Hall.
I hereby claim Shining Night: A Portrait Of Morten Lauridsen as an Oregon film on the basis of the Oregon origin of the subject, Morten Lauridsen.