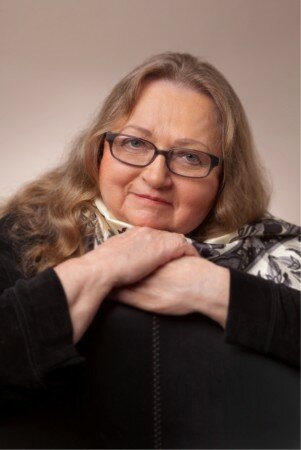 You think people come to Portland to drink the microbrews, or shop at Powells, or visit the Rose Garden? Wrong. They come to breathe the same air at Jean Auel, a technical writer turned Ice Age fabulist whose books are loved around the world. Jean Auel is Oregon's most successful author, with her Earth's Children series selling more copies than there are stars in the sky.
Here's what I like about Jean. She knew her books were going to be successful, so she went to business school and got an MBA before she wrote them.
That's what I call confidence.
Jean Auel entered Oregon film history when Darryl Hannah appeared in the big screen adaptation of Clan Of The Cave Bear. You can meet the woman who invented Ayla this Sunday afternoon at Oregon Historical Society where she will be signing books from 3:00 – 4:00 PM.
If you want to know more about Jean Auel's research methods, or her approach to writing fiction, she just so happens to be giving a talk at 2:00 PM at First Congregational Church, 1126 SW Park Ave, just before she strolls across the street to Oregon Historical Society to sign books.
Admission is $10 for OHS members/$15 for non-members. Tickets are available online.
Be there or be square! I have a feeling she will be sharing all the secrets to her success.
=======================================
Here's the report on OHS' Dec. 4 event "A Conversation With Jean Auel".
Jean gave a wonderful talk about the origin of her Earth Children novels in her dawning awareness that there was no such thing as a "caveman" – that there is very little to distinguish Homo sapiens from Homo neanderthalensis. She wrote about fictional Ice Age characters as an attempt to explore and flesh out the implications of this realization.
I was wrong! She corrected my misapprehension that she went to night school for her MBA as the first stage of her writing career.
She said when she finished her degree, she quit her day job with Tektronix and wasn't sure what she would do next. We know now what she decided to do.
I have a theory that some people live their lives backwards. Jean Auel could have studied for her MBA because she "remembered" that she would need one in the future, even though she could not "remember" what she needed it for.
Dennis Nyback, who is half Finnish, points with pride to Jean Auel's maiden name, Untinen. Perhaps she, like he, is part Laplander.
Last but not least, Jean gave a huge shout out to Multnomah County Library, which got a big round of applause.