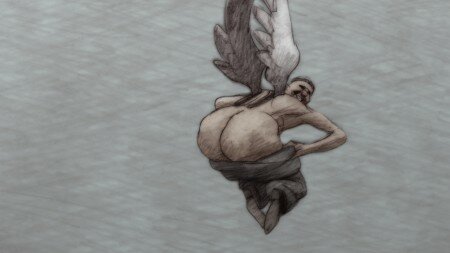 Yesterday's New York Times contained a review of Idiots and Angels, Bill Plympton's spiritually exacting, visually sumptuous fable about a gun dealer with an unexpected problem.
The verdict?
"Relentless and brilliant."
Film festivals the world over celebrated Idiots and Angels, which has a score featuring Tom Waits, Pink Martini and Three Leg Torso, showering it with awards. Bill Plympton (Oregon City) appears to be headed toward his third Oscar nomination.
Other Oregon films on the same NY Times webpage are: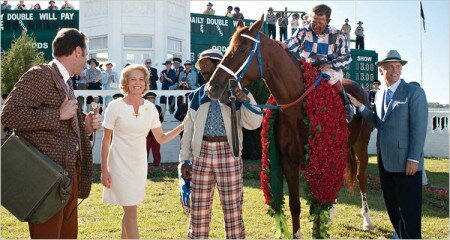 Secretariat, starring Diane Lane and John Malkovich. Screenwriter Mike Rich (Enterprise) made his transition to a Hollywood career while working at KINK radio in Portland.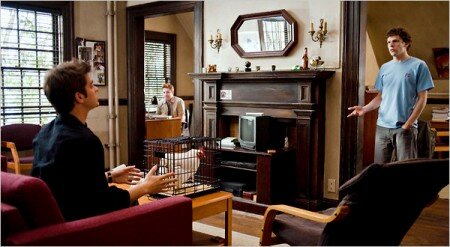 Social Network, directed by David Fincher, who graduated from high school in Ashland.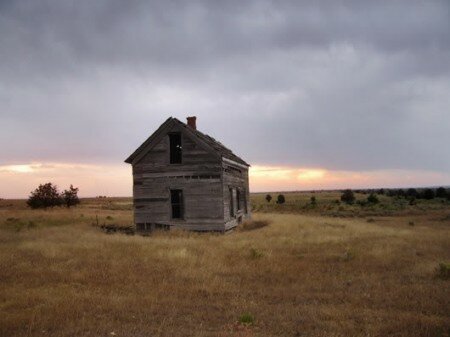 Future So Bright, directed by Matt McCormick (Portland), part of the Views From The Avant Garde sidebar at the New York Film Festival.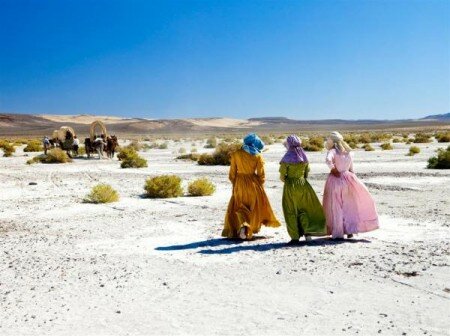 Meek's Cutoff, written by Jon Raymond (Portland), produced by Neil Kopp (Portland), and executive produced by Todd Haynes (Portland), was also entered in the New York Film Festival.
You would think that would be enough Oregon films for one Times: one animated feature, one mainstream Hollywood period piece, one astounding blockbuster-to-be, one avant garde short, and and one independently produced Western.
However, just to round things out, A. O. Scott decided to pick an Oregon film from the vaults for that day's video movie review.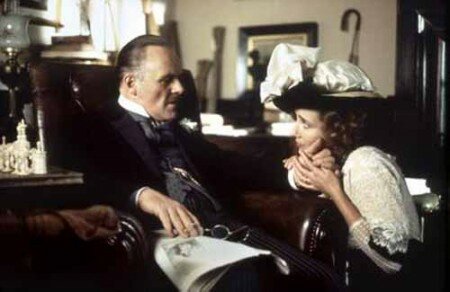 Scott revisits Howard's End as his Critic's Pick, marvelling at the performances director James Ivory (Klamath Falls) drew from Helena Bonham Carter, Anthony Hopkins, Emma Thompson and Samuel West.
Where is Gus Van Sant (Portland)?
Q: How could he be missng from this October 5, 2010 line up of his cinematic peers?
A: He is busy finishing up his next feature, Restless.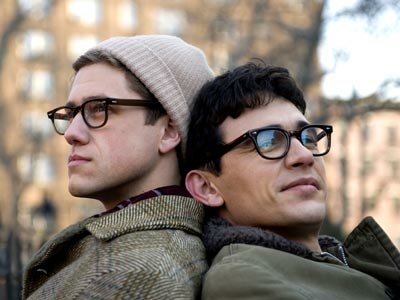 But Howl, starring James Franco as Allen Ginsberg, a film Gus Van Sant executive produced, is currently in theaters.
I hereby claim all these films, as a group, as Oregon films, based on the Oregonians who made them (and, for Meek's Cutoff and Future So Bright, the locations in which they were shot.)