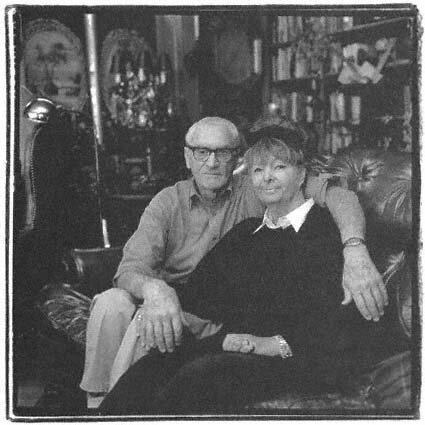 Irving Ravetch & Harriet Frank, Jr.
Oregon has produced lots of writer-directors, our regional specialty. Writers, in the sense of published authors whose work is adapted, we have plenty of. But Oregon grown screenwriters, not so much.
Harriet Frank, Jr. is the exception to that rule. Born in 1917 in Portland, and raised here, she entered MGM's writer training program after graduating from UCLA. At MGM she met her future husband and writing partner, Irving Ravetch.
Here's the writing process which produced The Long Hot Summer (1958), Hud (1963), Conrack (1974), Norma Rae (1981) and Stanley & Iris (1989), among many award winning others.
How did they do it?
FRANK: I sit at the typewriter, and Hank (Irving Ravetch) paces around. We always work in the mornings, nine to one, five days a week. Usually, we'd get about three pages done each day, and those pages are finished pages. We'd polish them as we go, over and over again, doing our revising as we proceed. So when we're finished, we're really finished. We very seldom do any revising.
INTERVIEWER: How long does a script usually take?
FRANK: About ten weeks.
(Ten measley weeks! If you think that sounds to good to be true, listen to Ravetch's description of life on set.)
RAVETCH: We made eight films with Marty Ritt, and on every single one of those pictures, we were with Marty from the preproduction and casting to the final advertising campaign. We were also on the set every single day, and he invited us to the rushes every single morning. It was a true collaboration, and we always had a marvelous time.
Harriet Frank, Jr., with Irving Ravetch, was nominated for an Oscar for Hud (1963) and for Norma Rae (1979).