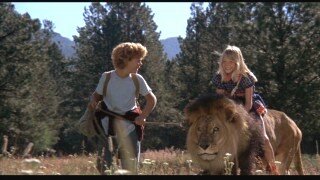 A star is born! That's Jody Foster riding a circus lion in Southern Oregon. This completely implausible and uninspired children's film also stars Michael Douglas.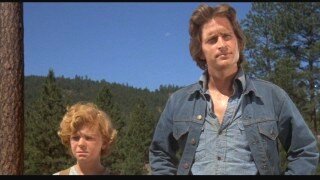 What is this film about?! Everyone knows you can't run away with a circus lion. Jody Foster was mauled by her feline co-star during the production, and has said in interview she still has scars from the stitches — in her neck– today.
This is why you don't want your kids to star in movies with lions. However Jody survived and now owns two Oscars.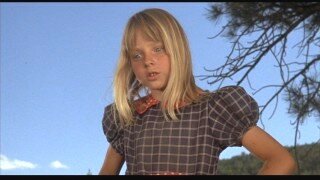 I hereby claim Napoleon and Samantha as an Oregon film, based on its location shooting.