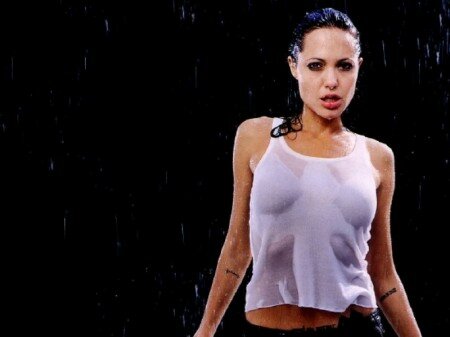 Angelina Jolie as Jody Swearingen, in Without Evidence (1995)
When Frank Gable was found guilty for the 1989 murder of state prison administrator Michael Francke, the case was closed for everyone except Michael Francke's brother. Without Evidence (originally titled Gathering Evidence) is about Kevin Francke's investigation into the circumstances surrounding Michael Francke's death, and his anguished, outraged search for the true killer.
Angelina Jolie arrived in Salem in 1995 to play Jodie Swearingen, the teenage runaway who provided pivotal testimony in the murder investigation. At that time she did not yet have three Golden Globes, six children, one Oscar and a price tag of $10 million per picture. The film in which she was to appear had impeccable indie credentials: produced by Oregonians, co-written by Oregonian Phil Stanford, directed by Reedie Gill Dennis, and shot by Victor Nunez, the king of Florida indies, who had just written-directed Ruby In Paradise.
On June 13, as part of the Oregon True Crime @ Mission Theatre series, Gill Dennis will introduce a rare screening of his director's cut of Without Evidence, and writer Phil Stanford will join him in a post film discussion.
Strange but true: The director's cut survived on a VHS tape only, making this once-in-a-lifetime screening scrupulously period authentic.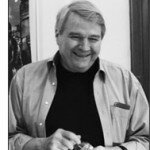 Q: Who is Gill Dennis?
A: Gill Dennis is a Master Filmmaker-in-Residence at American Film Institute in Los Angeles. An award winning theater director, he is best known for writing James Mangold's biopic of Johnny Cash, Walk The Line, and deserves to be better known for writing Walter Murch's fearlessly strange Return To Oz. David Lynch cast him as the Man With A Cigar in Eraserhead, but you didn't see him because that part was edited out. When I asked if he would show Without Evidence at the Mission Theatre, he gamely dove into a dusty closet to retrieve the only surviving copy of the director's cut.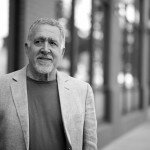 Q: Who is Phil Stanford?
A: Phil Stanford is a journalist specializing in true crime. He covered the Francke murder case as a columnist for The Oregonian. The screenplay for Without Evidence, which he co-wrote with Gill Dennis, is based on those articles. He is the author of Portland Confidential, and the forthcoming White House Call Girl.
Without Evidence is the second in a two film series, Oregon True Crime @ Mission Theatre. The first film, Portland Expose (1957), screens on June 12, 7:00 PM.
Both Portland Expose and Without Evidence are rarely seen on the big screen. This is your big chance!
==================================================
What: Without Evidence (1995)
Where: Mission Theatre, 1624 NW Glisan
When: June 13, 7:00 PM
Who: Director Gill Dennis and writer Phil Stanford
Admission: $7.00
===============================================
Oregon True Crime @ Mission Theatre on Facebook
June 12, Portland Expose
https://www.facebook.com/events/456804861080739/?fref=ts
June 13, Without Evidence
https://www.facebook.com/events/318350844961646/?fref=tsp