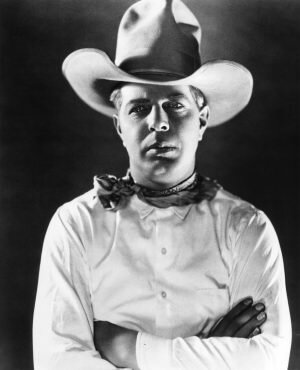 Hoot Gibson (born Edmund Richard Gibson) came to Hollywood after conquering the world of rodeo. For a while he combined both careers.
His John Ford resume begins with The Soul Herders (1917), with Harry Carey, and ends with The Horse Soldiers (1959), with John Wayne.
Gibson won the all around championship at the 1912 Pendleton Roundup, the same year his soon-to-be wife, fellow rodeo star Rose Wenger, was starring in Ranch Girls On A Rampage, a film I would really like to see.
Fourteen years later, Gibson returned to Eastern Oregon to make The Flaming Frontier (1926) .